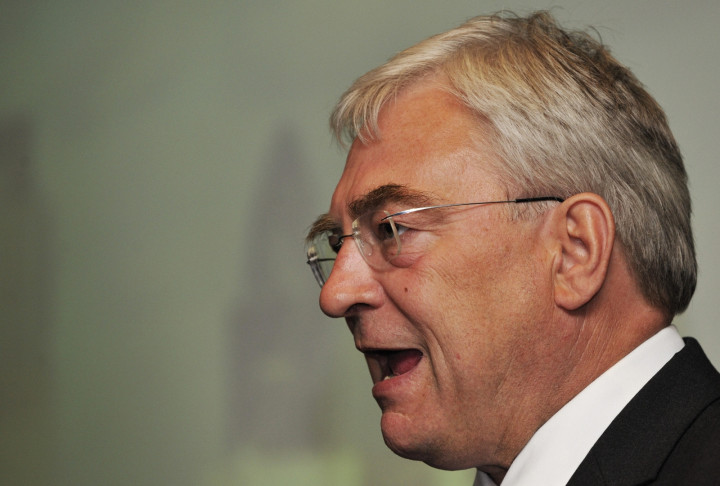 Richard Barnes, the former Conservative deputy mayor for London, has defected to Ukip just before Boris Johnson was due to speak at the Tory conference.
Barnes said he has made the switch to Nigel Farage's party as he believed MPs for the other three main parties did not "speak the language of normal people".
Once described as Johnson's right hand man, Barnes is the latest Tory MP to move to Ukip following the departures of Douglas Carswell and Mark Reckless.
Barnes, who served as deputy mayor between 2008 and 2012, told the Evening Standard he does not believe David Cameron's promises regarding Europe are realistic and the government has failed to deal with immigration.
He said: "Do we really believe they can create a new settlement by 2017, with the agreement of all the member states? It's just unrealistic. There has to be more clarity and it's not there at the moment."
He added: "Our borders are massively porous. Immigration is a good idea, but it has to bring a benefit to our economic, social and cultural life.
"It cannot be to take advantage of the NHS or to exploit the benefits system. At the moment it's a mess. We don't count people in, or count them out. That would be a good place to start."
Barnes, who is gay, also dismissed suggestions Ukip members are homophobic following one member's comments suggesting the floods which affected parts of Britain were a result of same-sex marriage becoming legal.
He said: "I'll stand my ground against any prat. They are in all the parties. I don't think they become homophobic the moment they join Ukip."
The move comes after Johnson joked that any Tory who defects to Ukip are "utterly nuts" and have sex with vacuum cleaners.
Barnes experienced controversy last September when naked pictures of himself appeared on Facebook. He later said the pictures were a result of him being hacked.
"I'm a 65-year-old gay man on his own, it's not the sort of thing I do," he said.
"Do you really think I would be that f*****g stupid after 30 years in politics?"