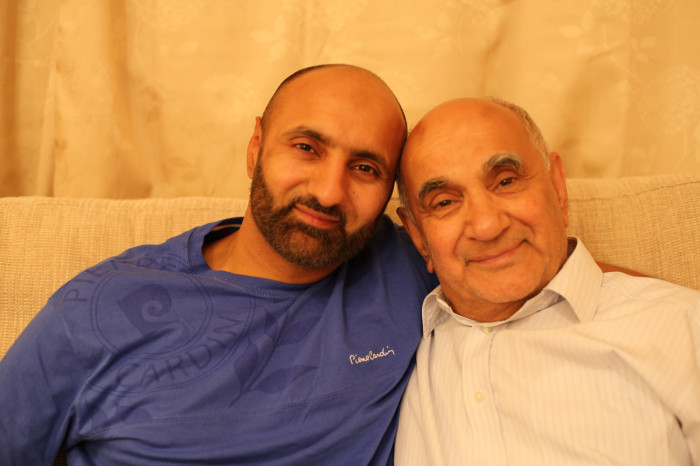 A Briton who served 11 years in prison after attempting to fight an extradition request to the US has been released and has celebrated Eid with his family in London for the first time in over a decade.
Babar Ahmad, 41, was first arrested by the Metropolitan Police in 2003 for setting up "cyber-jihadist" websites, including ones which raised funds and recruited fighters for the Taliban.
During his arrest Ahmad, who had enlisted in the Bosnian army to protect Muslims from Serbs during the conflict in the former Yugoslavia, was injured and received £60,000 compensation. He spent 10 years in UK prisons, losing a record eight-year battle against extradition last July.
The US judge who sentenced Ahmad, Janet Hall, noted he wasn't a supporter of terrorism as it is commonly understood and was a "generous, thoughtful person who is funny and honest… well liked and humane and empathetic. This is a good person who does not and will not seek in the future to harm other people."
However she added: "You can't walk away from the fact that what you were doing was enabling Bin Laden to be protected in Afghanistan and to train the men who actually boarded the flights that drove into the Pentagon and World Trade Center."
Ahmad was sentenced to 12 years in prison after pleading guilty to conspiracy and other charges, but given credit for time served in the UK. Judge Hall also noted a glowing reference by a former CIA officer in Ahmad's favour.
Writing on his campaign website following his release Ahmad said: "Eleven years of solitary confinement and isolation in 10 different prisons has been an experience too profound to sum up in a few words here and now.
"In October 2012, I was blindfolded, shackled and forcibly stripped naked when I was extradited to the US. Last week, US and UK government officials treated me with courtesy and respect during my journey home.
"In time, I look forward to sharing reflections on my experience to help inform others. I recognise that the world has moved on since 2004, yet in some ways, sadly it has failed to progress.
"For now, I intend to reconnect privately with my incredible family, to whom I owe so much."