Former Deutsche Bank traders charged by US Department of Justice in Libor probe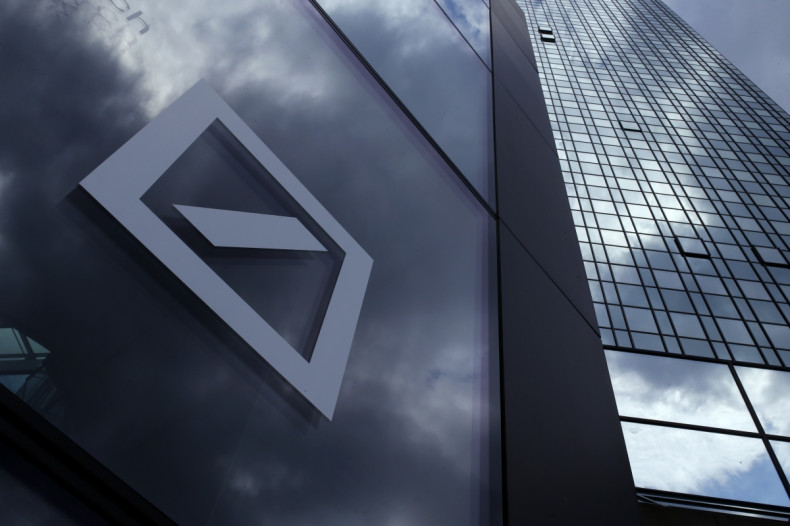 Two former Deutsche Bank traders have been formally charged for allegedly taking part in a scheme aimed at manipulating London Interbank Offered Rate (Libor), the US Department of Justice said overnight on Thursday (2 June).
Matthew Connolly, 51, of New Jersey, and Gavin Campbell Black, 46, of London, were charged by a federal court in Manhattan on one count of conspiracy to commit wire and bank fraud and nine counts of wire fraud.
The probe was launched after allegations the pair were involved in a scheme to manipulate the US Libor in favour of themselves or the German bank. Libor rates are based on what lenders indicated they would pay if they borrowed from other banks and the rates act as a guideline for financial products worth trillions of dollars.
Connolly, a former director of Deutsche Bank's pool trading desk in New York, was arrested on Thursday and later released on a $500,000 bail after pleading his innocence. Connolly's lawyer dismissed the allegations as "untrue, and he looks forward to clearing his name in court".
In April last year, Deutsche Bank agreed to pay $2.5bn to settle Libor litigation cases with both UK and US authorities. Six months later, in October 2015, Michael Curtler, a former senior trader at the German lender pleaded guilty for his role in a conspiracy to manipulate Deutsche Bank's US dollar Libor submissions.
According to documents presented before US District Judge Colleen McMahon, Curtler, along with Connolly and Black and at least seven other traders are alleged to have conspired to submit false estimates to manipulate Libor rates between 2005 and 2011.
Investigators in the US, UK and Europe have launched extensive probes into a number of banks to establish whether lenders deliberately manipulated Libor rates for their own profit. The investigations have so far resulted in 15 traders or former traders being charged by the US Justice Department, while banks have set aside billions of dollars in settlement costs.