Former Barclays banker in Libor rigging trial says he only did what he was told to do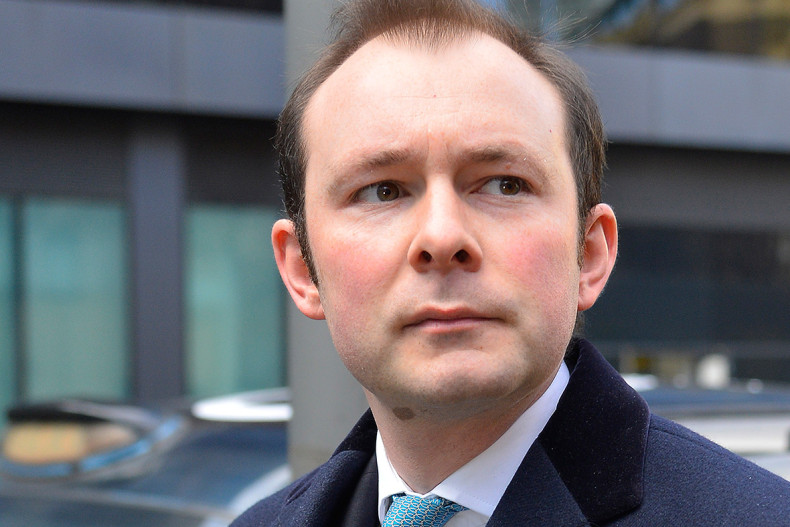 A former Barclays employee, who allegedly manipulated Libor (London Interbank Offered Rate) rates, has told a London court he only did what he was instructed to do by his boss and did not gain any financial benefit from his actions. Southwark Crown Court was told that Jonathan Mathew was not a Libor trader and his income was not affected by the profit made on Barclays' New York swaps desk.
In his opening speech, Mathew, a former trade submitter at Barclays' London office, said he was unaware his actions were illegal and only did what his boss, Peter Johnson, "taught and told him to do".
Representing Mathew, William Clegg QC stressed his client was probably the youngest at Barclays money markets desk in London and did not profit financially. "The most he got was an Itsu box and a latte," he said.
"It's like a reserve-team footballer dreaming of stepping into the boots of Wayne Rooney," Clegg told the court, highlighting the seniority of Johnson who, he alleged, at times bullied his client. "His income was in no way affected by the profit made on the New York swaps desk."
Alongside four of his former colleagues − derivatives traders Stylianos Contogoulas, Jay Merchant, Alex Pabon and Ryan Reich − Mathews has been charged by the Serious Fraud Office with one count of conspiracy to defraud by manipulating US dollar Libor rates between June 2005 and September 2007.
Mathew, who like his former colleagues has pleaded not guilty, was found to have made Libor submissions in 30 of the over 500 days of the indictment period, the court was told.
The evidence also identified 26 days "where it is said that the rate was adjusted by him to comply with a request from a trader".
However, Clegg said the former Barclays employee, who was 24 in 2005, simply went about his job and was never dishonest.
"Jonathan Mathew must be found not guilty of this indictment [...] He made nothing out of this and was promised nothing," he said.
"He did what he was told because it was his job, nothing more and nothing less. No one ever told him what he was doing was wrong, no one ever criticised him."
Clegg told the court that Mathew, who was interviewed by authorities and by Barclays lawyers from 2009, told the truth in his first and last interviews. In between, Mathew had told the same story as Johnson, after being instructed to do so by his former boss, Clegg argued. After facing extradition, and reaching a deal with the US Department of Justice, Mathew switched back to his original version.
Hugh Davies QC, representing Merchant, argued Barclays failed to explain to the traders what could and what could not be allowed in the submitting process.
Barclays did "nothing to educate the traders about what could be allowed in the submitting process", he said. "At no point did compliance raise any issue about this."
Davies stressed winning a trade was what his client was being paid for.
"How do you assess his honesty? It doesn't make him a criminal to try and come out on top of a trade − that's the nature of the job."
On Thursday (7 April), the court was told that Merchant, who worked on Barclays swaps desk in New York at the time, claimed his three senior bosses were aware of and approved the practice of traders contacting the London Libor submitters with requests for specific rates.
The trial is expected to last three months.