A Dutch banker who was criticised for taking a large pay-off after his bank was bailed out by the Dutch government has been found dead, in what police called a "family tragedy".
Jan Peter Schmittmann, 57, who ran the domestic operations of Dutch bank ABN Amro between 2003 and 2007, was found dead with his wife and daughter at his home in Laren, 20 miles southeast of Amsterdam.
Schmittmann was widely criticised for accepting an €8 million (£6.6 million) pay-off after the bank's collapse and subsequent nationalisation in 2008-9.
According to Bloomberg News police said they visited his house in the wealthy commuter town of Laren early on Saturday after being alerted by a family friend. They found his body along with those of his 57-year-old wife and 22-year-old younger daughter.
However, the Dutch daily newspaper Algemeen Dagblad said the three family members were found by Schmittmann's elder daughter, who had come to visit before departing for India, where she had been due to do an internship.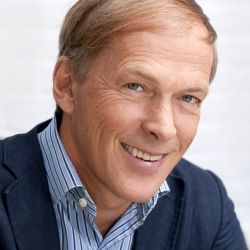 A police spokeswoman said an investigation was under way but that all early clues pointed to a family drama having taken place. There was no indication that Schmittmann's business dealings had played any role in the tragedy.
The elder daughter is in the care of relatives and the police victim care unit, police spokeswoman Leonie Bosselaar said.
Schmittmann, 57, joined ABN Amro in 1983 as assistant relationship manager and was named head of the lender's Dutch unit in 2003. He stepped down from the Amsterdam-based bank in December 2008.
ABN Amro was broken up after the €73.3 billion (£60.5 billion) takeover by Royal Bank of Scotland Group Plc, Fortis and Banco Santander SA in 2007. A year later, the credit crunch drove Fortis to the verge of collapse, forcing the Netherlands to take over its Dutch banking and insurance units, including assets of ABN Amro.
When he left, Schmittmann was contractually due a €16m pay-off, a sum that was halved after the then Dutch finance minister Wouter Bos described it as "exorbitant".