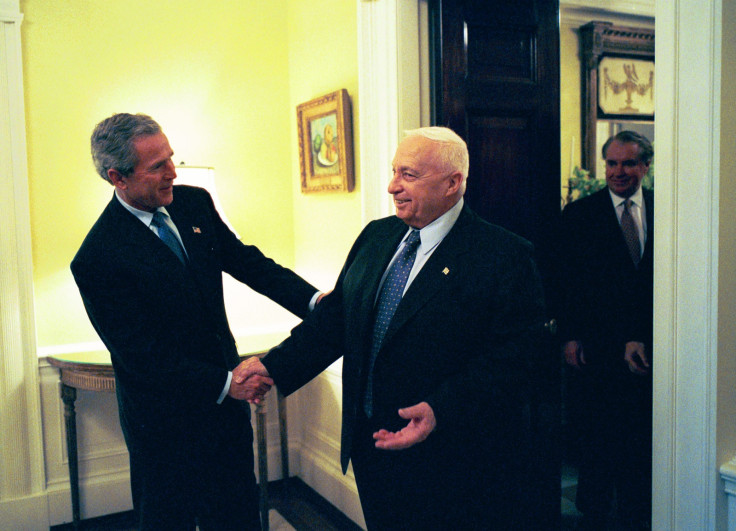 Likely Republican presidential candidate Jeb Bush has said that older brother, and former president, George W Bush was his top adviser on US-Israel policy.
"If you want to know who I listen to for advice, it's him," Bush said to the more than 50 people at the Metropolitan Club on 5 May. According to the Washington Post, Bush's comment came as response to a question about his political advisers and their policy views.
Bush's comments were confirmed to the Washington Post by four people present, the paper reported. According to attendees, confidentiality was insisted on by the event's host Paul Singer.
The former Florida governor is taking a risk by aligning himself with his brother's policies in the Middle East as he prepares for a probably presidential campaign, the Washington Post noted. The elder Bush suffered particularly low approval ratings following the war in Iraq. Jeb Bush, however, has distanced himself from his political family in other aspects.
According to the Post, the former president told a group of Republican Jewish donors that he planned to stay clear of the 2016 campaign trail to curtail talk of political dynasties.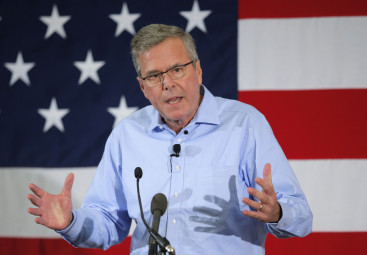 Bush's spokesman Tim Miller downplayed his comments in a statement released on 7 May. "Governor Bush has said before that his brother is the greatest ally to Israel in presidential history, he admires his stalwart support for our ally, and that is in line with his commitment to standing with Israel in the face of great threats to their security and our own."
The younger Bush has not announced his official bid for the 2016 presidential election, but several polls have him ahead of other presidential contenders. According to Politico, the latest numbers revealed by WMUR Granite State Poll have Bush with 15% of voter support in New Hampshire.