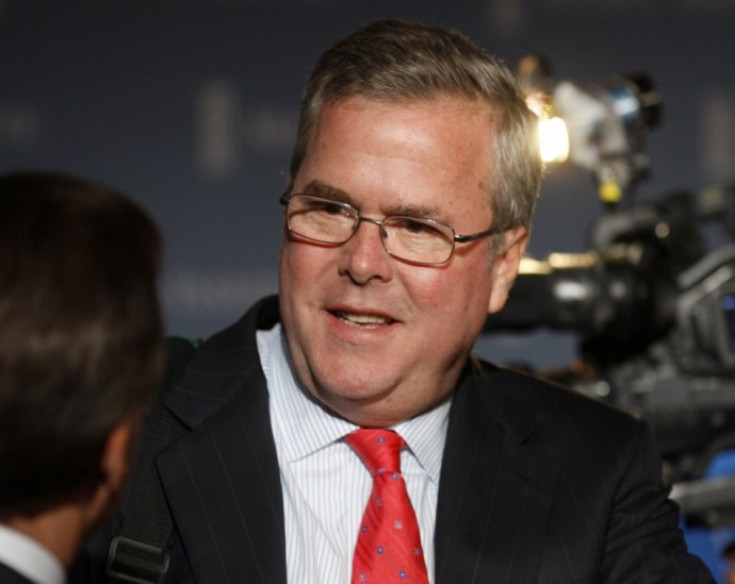 A poll by Franklin Pierce University and the Boston Herald shows former Florida Governor Jeb Bush has lost his front-runner edge in New Hampshire. The poll of 429 likely Republican primary voters in the first-in-the-nation primary state was conducted between 22 and 25 March.
The potential 2016 Republican presidential candidate is tied with Wisconsin Governor Scott Walker at 15%, the Herald reported. Kentucky Senator Rand Paul received 13% of likely votes, followed by New Jersey Governor Chris Christie at 10% and Texas Senator Ted Cruz at 9%. Cruz is the only official candidate running in the 2016 presidential election under the Republican ticket.
According to the poll, over 80% of respondents said they could change their minds before the 2016 primary. Bush's lower poll numbers are not attributed to "Bush fatigue", with older brother and former President George W Bush receiving 77% favourability ratings from likely GOP voters against 53% for the former Florida governor.
R Kelly Myers, a Marlin Fitzwater Fellow at Franklin Pierce University and head of RKM Research, told the Herald: "Jeb Bush would love to have George W Bush's numbers."
Despite low favourability ratings and being tied for likely votes, Bush received the highest percentage as the candidate most likely to win the presidential nomination of the Republican Party, with 27%. He was followed not so closely behind by Walker at 9% and Cruz at 8%.
The poll also revealed 11% of likely voters would support Bush because he has the best chance of getting elected, 16% because he has the best qualifications and 17% because he can work with both Democrats and Republicans. However, he scored lower than Walker and Paul for those supporting a candidate because he supports issues important to them, stands firm on issues and values and would lead in a new direction.
Several other potential presidential candidates for the Republican ticket were included in the poll, including Carly Fiorina. On 29 March, she said there was a high chance she would announce her candidacy. However, the poll shows she has little to no support in the Granite State, with less than 1% of the primary vote choice there.