Former Republican presidential candidate John Kasich, who suspended his campaign earlier in May, ruled out the possibility of running a third party bid on 16 May. In an interview with CNN's Anderson Cooper, the Ohio governor acknowledged he had been approached about launching an independent run but would not confirm whether 2012 GOP nominee Mitt Romney had been the one to ask.
"I don't want to get into who—I've had a phone call with somebody that wanted me to run, consider running as [a] third-party candidate," Kasich said in a preview of the interview, set to air on Monday (16 May) night.
"No, I'm not gonna do that," he responded when asked if he was considering launching a third party candidacy. "Well, I think that—I gave it my best where I am, and I just think running third party, it doesn't feel right. I think it's not constructive."
Kasich continued, "A third party candidacy would be viewed as kind of a silly thing. And I don't think it's appropriate. I just don't think it would be the right thing to do."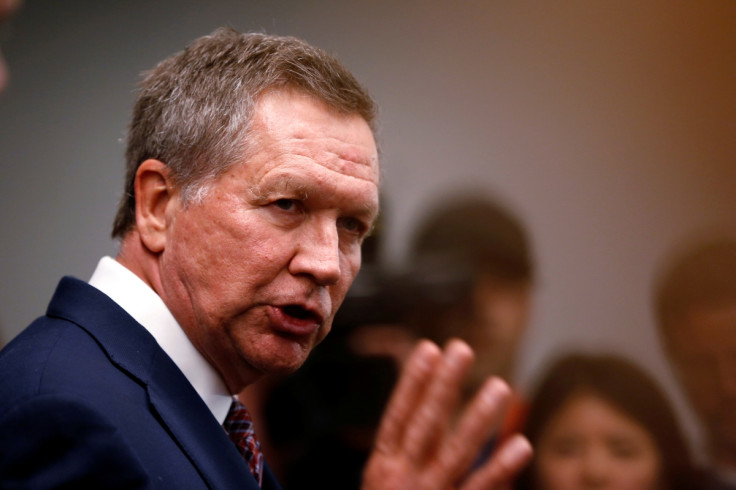 Donald Trump, who became the GOP's presumptive nominee when Kasich and Ted Cruz dropped out following the Indiana primary on 3 May, has yet to comment on the rumours concerning a third party run for Kasich. However, the billionaire real estate mogul did encourage Democratic rival Bernie Sanders to run as an independent.
"Bernie Sanders is being treated very badly by the Dems. The system is rigged against him. He should run as an independent! Run Bernie, run." Trump tweeted after reports of the chaos at the Nevada Democratic Convention.
While a third party run for Sanders would definitely spell bad news for Democratic likely nominee Hillary Clinton, it would not be all that great from Trump either. Poll after general election matchup poll shows Sanders easily beating Trump by double digit margins. Those same polls show Clinton can also defeat Trump in a general election but by much closer margins.