Former Labor Secretary Elaine Chao expected to be named Trump's Transport Secretary
Chao was the only member of George W Bush's cabinet to stay for his entire time in office.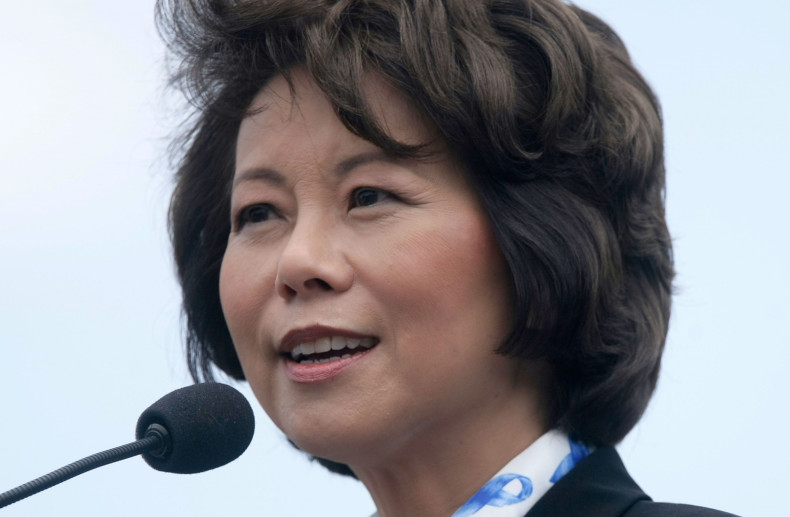 Former Labor Secretary under George W Bush, Elaine Chao, is expected to be named Donald Trump's Transportation Secretary later on Tuesday (29 November), reports say. Chao met with the President-elect last week last week at Trump Tower.
Chao was deputy in the US Department of Transportation under George HW Bush's administration, the first Asian-American to hold a position in the cabinet, according to Politico. As Secretary of State for Labor, she was the only member of the younger Bush's cabinet to stay in place for the whole of his time in office.
During the campaign, Chao, who is also the wife of Senate Majority Leader Mitch McConnell, ran the Asian Pacific American Advisory Council for Donald Trump.
Chao will be the latest pick for President-elect Trump's upcoming cabinet. Earlier on Tuesday his transition team confirmed Georgia congressman Tom Price as Secretary of State for Health and Human Services.
The race for the next Secretary of State is starting to heat up with Trump meeting with General David Petraeus and tweeting that he was "very impressed". Later on Tuesday Trump is scheduled to meet with former Presidential candidate and governor of Massachusetts, Mitt Romney, another potential pick to lead the state department.