France's far-right figurehead Jean-Marie Le Pen has reportedly borrowed €2m (£1.6m) from an alleged former London-based KGB officer who is a friend of Independent newspaper owner Alexander Lebedev.
Yuri Kudimov's Cyprus-based company, Vernonsia Holdings, allegedly channeled the money to Le Pen's company, Cotelec, via Swiss bank Julius Baer.
Le Pen, the honorary president of France's far-right Front National, said the loan was "declared to the French administration under normal conditions" during an interview with Paris-based agency Mediapart - which previously broke news of FN's €9m loan with a pro-Kremlin bank.
The 86-year-old Le Pen, whose daughter Marine now runs FN, also denied any knowledge of Kudimov's role.
"What I know is that it [Vernonsia] is a Cypriot company...that there are Russians in Cyprus is possible. What would be surprising or abnormal about that?" he asked.
Flamboyant figure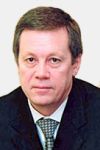 Kudimov is a flamboyant figure who was expelled from Britain for alleged spying in 1985. In addition to his ownership of Vernonsia Holdings, he was also the director of state-owned Russian bank VEB Capital until October.
In the 80s, the man worked as a correspondent for the Soviet newspaper Komsomolskaya Pravda.
After he was ordered to leave Britain, he said the government of the-then prime minister Margaret Thatcher was being "illogical and stupid". He always denied any wrongdoing.
Between 2004 and 2009 he was president and chairman of Russia's National Reserve Bank, which is owned by Lebedev. A friend of Kudimov and a former KGB agent himself, Lebedev is the proprietor of the London Evening Standard, the Independent and i Newspaper.
'The tip of the iceberg'
Earlier, Mediapart reported that FN's €9m Russian loan may be just the tip of the iceberg. Fresh reports indicate that Marine Le Pen's party is in talks with Moscow-based First Czech Russian Bank (FCRB), which is owned by pro-Kremlin oligarch Roman Popov, for a huge loan of €40m.
Mediapart cited a senior source of the FN political bureau, who detailed the deal in tranches ahead of the national elections in 2017, which Marine Le Pen is hoping to win. Another FN MEP, Bernard Monot, told Mediapart that they expressed to the Kremlin-linked bank "a need for comprehensive financing" during discussions.
However the FN's treasurer, Wallerand de Saint-Just, said he knew nothing about the sum. Marine Le Pen also called the report "fantastic, delirious" and said that Mediapart "lost its head".