Former Playboy model Pamela Anderson has called for men to stop watching pornography. The Baywatch star describes adult material as a "public hazard" and says it affects a man's ability to be family-oriented.
In a joint opinion article with Rabbi Shmuley Boteach for The Wall Street Journal, Anderson, 49, addresses the recent sexting scandal surrounding former democratic congressman Anthony Weiner.
Anderson and Boteach claim that porn has a "corrosive effect on a man's soul and on his ability to function as husband, and, by extension, as father".
They add: "This is a public hazard of unprecedented seriousness given how freely available, anonymously accessible and easily disseminated pornography is nowadays... Understand that porn is for losers – a boring, wasteful and dead-end outlet for people too lazy to reap the ample rewards of healthy sexuality."
After describing the statistics about the use of porn as "terrifying", Anderson and Boteach claim the younger generation are the "crack babies" of adult material as they are "being raised in an environment of wall-to-wall, digitised sexual images".
The article, titled Take The Pledge: No More Indulging In Porn, notes that porn is being consumed in the US by between 50-99 per cent of men and 30-86 per cent of women.
Anderson rose to fame after gracing the covers of adult magazine Playboy and appeared in the publication's final nude issue in December 2015. The model then went on to achieve wider fame appearing in popular TV series Baywatch between 1992 and 1997 and is due to reprise her role in the upcoming movie. In 1995, a sex tape starring Anderson and her then-husband Tommy Lee leaked publicly.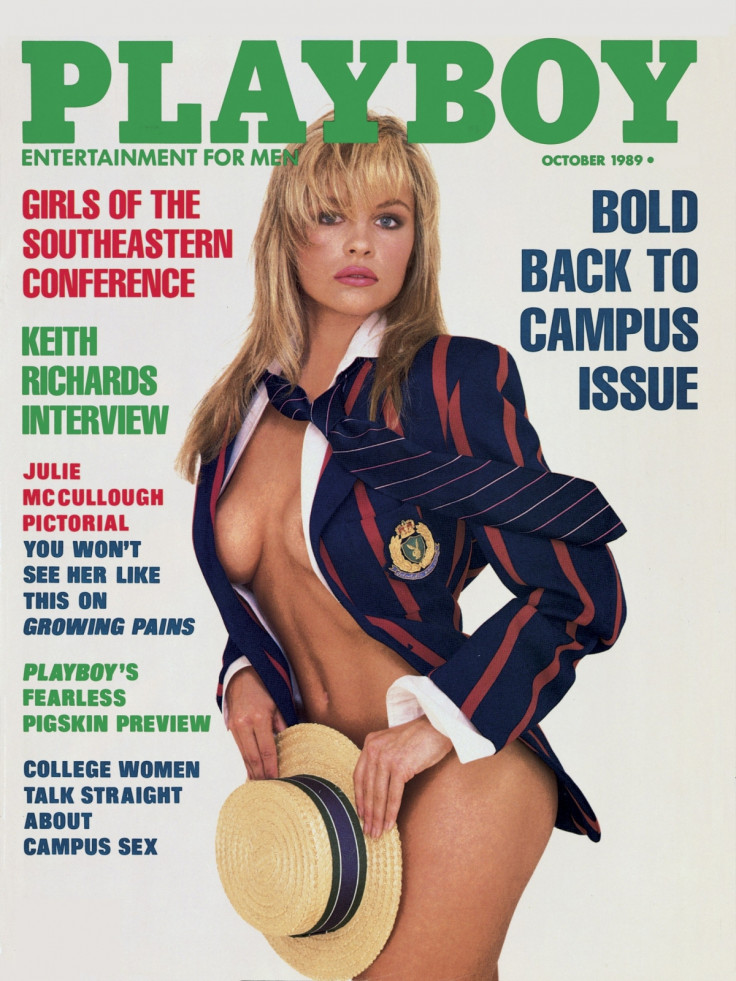 Explaining why she feels there needs to be a crackdown on porn, Anderson says in the op-ed: "Something must be done immediately. A healthy, loving sexual experience demands both intimacy and respect, both of which pornography addiction destroys."
She continues: "The march of technology is irreversible and we aren't so naive as to believe that any kind of imposed regulation could ever reseal the Pandora's box of pornography. What is required is an honest dialogue about what we are witnessing – the true nature and danger of porn – and an honour code to tamp it down in the collective interests of our well-being as individuals, as families and as communities."