Former UK Prime Minister David Cameron yesterday (29 March) said he always disliked "the European flag and the European Parliament". His admission, made at an event in Ukraine, came on the day the UK triggered Article 50and began the formal process of leaving the EU.
Cameron resigned as prime minister the morning after the UK referendum on European Union membership in June 2016. His government had led the Remain campaign, which was defeated in a 52-48 split of the vote.
Speaking yesterday at a conference organised by billionaire Victor Pinchuk, he said: "I led the campaign to stay in and I didn't like the European flag and the European parliament," according to The Times.
Cameron's professed arguments for staying in the EU were criticised for being too utilitarian in the aftermath of the Brexit referendum. He told the British public they would be "stronger and safer" in Europe but was unable to match the emotional appeal of the Leave campaign.
Cameron, who spent six years at Number 10, added: "I think it is worth understanding that Britain always was uncertain, in fact opposed to the idea of the deeper and more integrated political union.
"We looked at the European flag and we thought, 'well, we don't really like the European flag, we've got our own flag'. We looked at the European Parliament and we didn't really like the European Parliament. We've got our own Parliament, which we are very proud of."
Cameron was always mistrusted by the Eurosceptic wing of the Conservative party. In the run-up to the referendum, speculation on the true feelings of Boris Johnson's took centre stage after Tory grandee Sir Nicholas Soames claimed the Leave campaigner had previously admitted he was "not an Outer".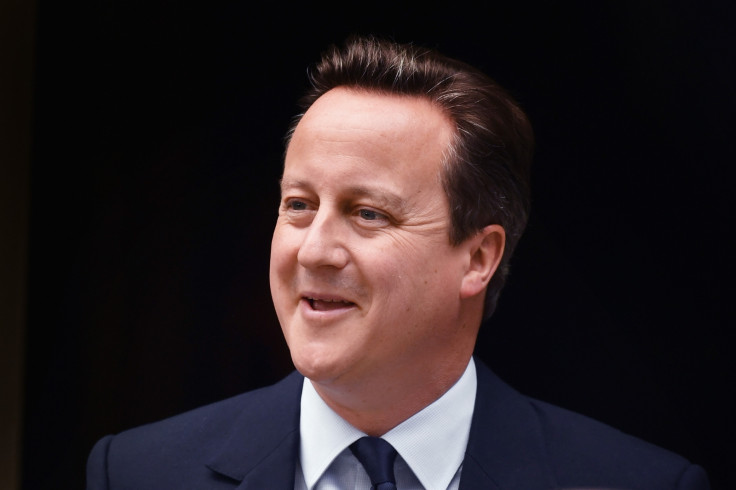 Pinchuk, who hosted the event, is reported to supply pipes to Russian energy firm Gazprom. The size of Cameron's fee is not known.
Reflecting on the campaign that climaxed in his resignation, Cameron said: "We were always uncertain about that political union element. I was passionate about my side of the argument.
"I threw myself into the argument, I made every argument I could, I fought as hard as I could, but I knew that if I lost I would have to think about resigning.
"Having argued so strongly the way I did, I knew it would be hard to have the credibility to continue to take the country forward in the direction that people wanted it to go in."