Up to 1,000 laws will be passed without parliamentary scrutiny as the government sets out how European law will be transferred into British statute.
Having formally triggered Article 50 and initiated Britain's departure from the EU, the government needs to plug the gap in legislation that will take place when negotiations are complete.
Brexit Secretary David Davis will publish a white paper on Thursday (30 March), outlining how this will be done via the Great Repeal Bill.
Announcing the white paper in a statement, Davis said: "At the heart of the referendum decision was sovereignty. A strong, independent country needs control of its own laws. That process starts now.
"Converting EU law into UK law, and ending the supremacy of lawmakers in Brussels, is an important step in giving businesses, workers and consumers the certainty they need.
"And it will mean that as we seek a comprehensive new economic partnership with the EU, our allies will know that we start from a position where we have the same standards and rules."
In order to enact the changes, the government will ask Parliament to change existing laws without the normal legislative processes in place so to avoid a legal "black hole" when EU law no longer applies.
The process is known as utilising "Henry VIII powers" but some MPs and campaign groups worry it will be a power grab.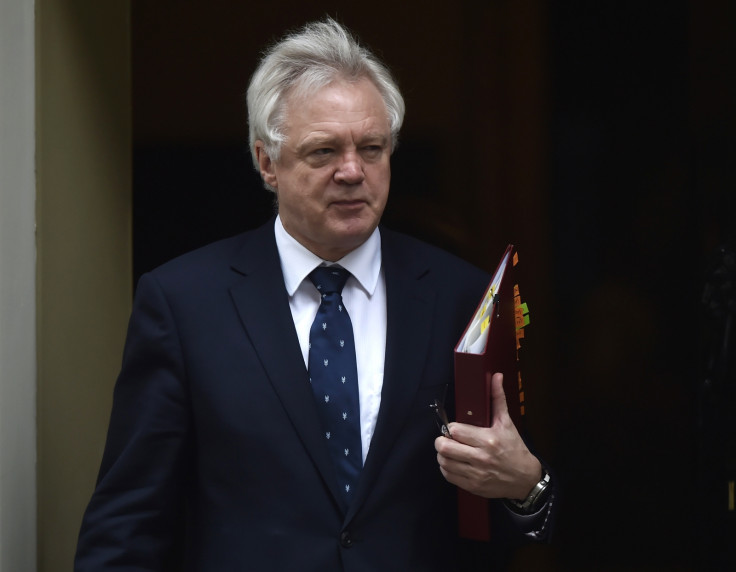 Sam Fowles, a researcher at Queen Mary University and a spokesman for Another Europe is Possible, said: "The Great Repeal Bill is almost unprecedented in scope, form, and lasting effects.
"It has the potential to empower the government to effectively legislate without the consent of Parliament. So far, there has been an almost total absence of transparency in the government's approach.
"A bill aimed at 'taking back control' will actually represent the disenfranchisement of ordinary voters on a historic scale."
Downing Street this week said the Great Repeal Bill would include a time limit on how long the government can make use of "Henry VIII powers", in order to calm MPs' concerns.
Once the government decides which laws to introduce and which laws to scrap, the UK Parliament can then "amend, repeal and improve" the laws as necessary, Davis said.
However, it is feared certain workers' rights and protections under European law will be quietly dropped, favouring large businesses.
Trades Union Congress Secretary General Frances O'Grady told the Independent she would be "watching closely" for any holes in worker protections.