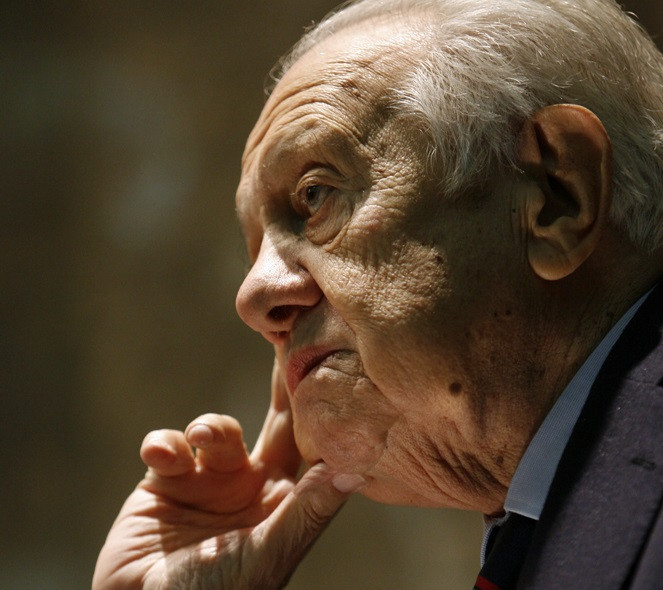 Portugal's Socialist Party says that former President Mario Soares, who steered the country to democracy, has died at 92, according to AP.
After a "general worsening of his health", Soares was admitted to a Lisbon hospital last month, said doctors. He spent ten days in intensive care, and returned on Christmas Eve, where he remained. Soares died on Saturday (7 January), according to Jose Barata, a spokesman for the Red Cross Hospital in Lisbon.
In Soares' fight against Antonio de Oliveira Salazar's dictatorship, he was arrested many times and was exiled in France. He was imprisoned for almost three years and married Maria de Jesus Barroso in 1949, while in jail.
He was prime minister between 1976-1978, in the aftermath of the "Carnation Revolution" that ended many years of right-wing dictatorship. The 25 April coup of 1974 ended the longest dictatorship in Europe.
The Carnation Revolution was named after flower sellers handed out seasonal blooms to the soldiers.
"It was the most original revolution of the 20th century," said veteran Socialist politician Jose Magalhaes.
A strong critic of the junta that ruled Portugal for the next two years, in 1976 Soares became the first post-war democratically elected prime minister.
A socialist, he returned as prime minister in the early 1980s as a reformer and served as president between 1986-1996.
"Mario Soares challenged all the big proposals and power situations of his time," Rui Ramos, a Portuguese historian, said according to Bloomberg. "That was the historical role of this man of letters and lawyer from downtown Lisbon."
His funeral will last three days, according to Publico, and the first two days, Soares will lie in the Jeronimos Monastery and then to Lisbon City Hall. The 92-year-old was agnostic, so no Catholic mass is planned for him.
However, an official ceremony is planned and will be attended by the President of the Republic.