Former Saudi oil minister saw 'zero' cooperation between Opec and non-Opec producers
Chances of Opec and non-Opec coordinated cuts are slim based on past form, says industry veteran.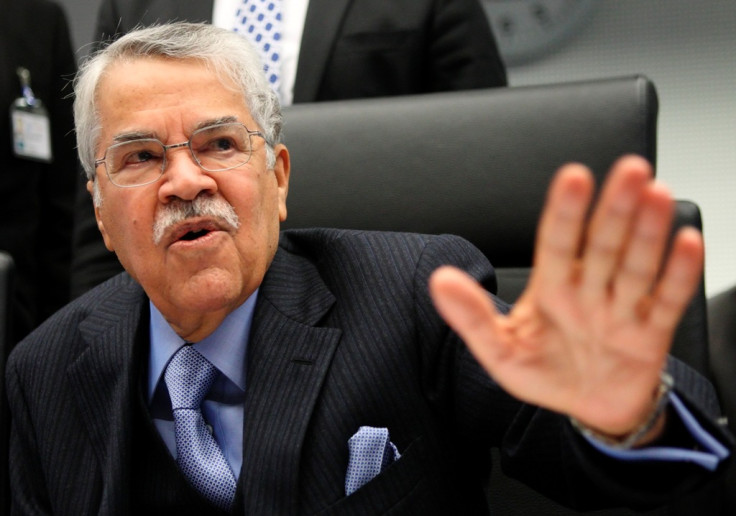 The chances of cooperation between Opec and non-Opec oil exporters, to lower their crude output in a bid to support the oil price, are "zero" if past form is anything to go by, according to former Saudi Oil Minister Ali Al-Naimi.
In his recently published autobiography – Out of the Desert: My Journey from Nomadic Bedouin to the Heart of Global Oil –Al-Naimi, who was at the heart of Saudi Arabia's oil and gas policymaking for 21 years before retiring in May 2016, writes that past attempts to bring non-Opec producers such as Russia around the table to cut crude production, almost always resulted in failure going all the way back to the late 1990s.
Rewinding the clock to the global financial crisis of 2008-09 and the oil-market turmoil that followed in the wake of the collapse of investment bank Lehman Brothers on 15 September 2008, Al-Naimi comments that the Russians always promise but never deliver.
"The [global financial] crisis turned a retreat in oil prices into a rout... As a result, oil consumption worldwide was set to decline for the first time in 25 years."
In light of the situation, Al-Naimi turned to Russia's Igor Sechin, then deputy prime minister and chairman of Rosneft, hoping that the Kremlin would work with Opec and cut output. "He agreed with me that we would both take off 300,000 barrels a day in production...The reductions never took place. The Russians did not follow through on their promises.
"Not only would they fail to make their agreed to cuts in late-2008. In March 2009, while Sechin would claim to be 'decreasing supplies', according to Bloomberg, another Rosneft official, Peter O'Brien, would confirm that they were on target to raise their crude production by 2% compared to 2008."
Carrying on with his damning assessment, Al-Naimi writes that five years later, when oil prices started falling yet again in 2014, and there were renewed calls for cooperation between non-Opec and Opec producers, one of his aides quizzed him on what faith he would place on the chances of leading non-Opec countries Russia, Mexico, Kazakhstan and Norway cutting oil production. "I held up my right hand and made the sign for zero."
Al-Naimi claims that, yet again, everyone expected the Saudis to act but offered no help with sharing the burden of cuts. The sentiment was reflected in a meeting ahead of the Opec summit of November 2014, when Venezuela, a fellow Opec member, Mexico and Russia met Al-Naimi on the sidelines expecting the Saudis to act.
Once again, others put up excuses about constraints on their ability to lower production, but this time around much to the shock of others in the room, Al-Naimi simply said: "It looks like nobody can cut. So the meeting is over" – shook hands and left abruptly. "My own team was clearly as unprepared for my response as the other ministers," he writes.
"So we left it to the market as the most efficient way to rebalance supply and demand. It was – it is – a simple case of letting the market work."
Amid the ongoing oil glut, as Opec struggles to come good on its pledge to lower headline production from 34.6m barrels per day (bpd) to a 32.5m to 33.0m bpd range, Russia has posted yet another growth in supply on account of new oilfields coming onstream, while discussing how it could partake in cutting production.
Data obtained by Reuters points to headline Russian output averaging 11.23m bpd in October; an increment of 60,000 month-on-month and 400,000 year-on-year. Both parties remain in dialogue ahead of the next Opec summit on 30 November.
© Copyright IBTimes 2023. All rights reserved.