Former Soviet military officer Rinat Akhmetshin attended the meeting Donald Trump Jr held with Russian lawyer Natalia Veselnitskaya last summer, he told the Associated Press on Friday (14 July).
Veselnitskaya, who has significant ties to Moscow officials and has devoted much of her career to trying to overturn sanctions against Russian businessmen, told NBC earlier on Friday that she attended the meeting with a Russian-American lobbyist who she refused to identify.
Rinat Akhmetshin, who is accused of having ties to Soviet military intelligence, confirmed to AP his participation in the meeting at Trump Tower.
Akhmetshin denies having any links with the Russian military.
He told AP that Trump Jr asked Veselnitskaya for evidence of illicit money going to the Democrats.
Trump Jr did not disclose the presence of Akhmetshin at the meeting in emails he released earlier this week.
The emails revealed that Trump Jr agreed to meet with Veselnitskaya after he was told by British publicist Rob Goldstone that the lawyer was willing to share "information about illegal campaign contributions to the Democratic National Convention" with the Trump campaign.
The president's son-in-law, Jared Kushner, and his former campaign manager, Paul Manafort, were also present at the meeting.
Akhmetshin told AP that Trump Jr asked Veselnitskaya for evidence of illicit money going to the Democratic National Convention and that the lawyer said she did not have the information.
After that Trump Jr lost interest, according to Akhmetshin. "They couldn't wait for the meeting to end," he said.
Veselnitskaya has denied that she shared any compromising information with the Trump campaign.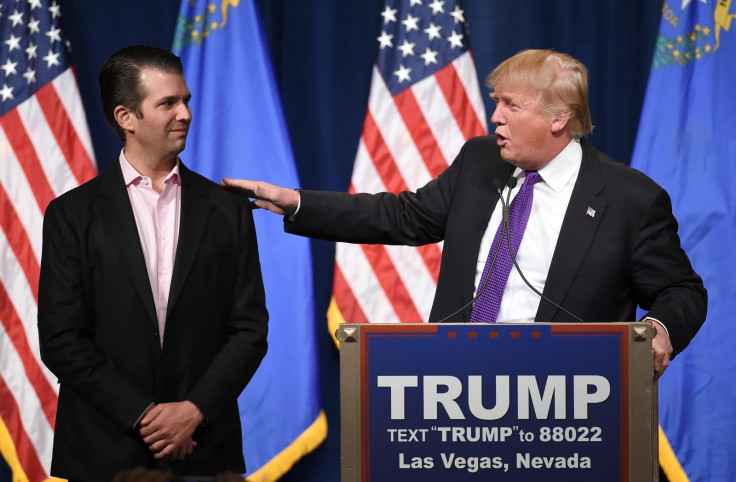 Trump Jr claims that Veselnitskaya spent most of their time together attacking US sanctions against Russians, which were introduced after President Barack Obama signed the Magnitsky Act into law.
The Magnitsky Act was introduced to punish Russian officials responsible for the death of Sergei Magnitsky, a Russian lawyer who exposed large-scale tax fraud implicating the police and Russian government.
Akhmetshin organised an anti-Magnitsky film screening at Newseum in Washington DC a month before the meeting at Trump Tower took place.
Bill Browder, Magnitsky's boss and CEO of investment fund Hermitage Capital Management, convinced US Congress to pass the Magnitsky Act. He tweeted about the latest revelation:
When asked about Akhmetsin, Putin's spokesman Dmitry Peskov said: "We don't know anything about this person."