Former Team Sky rider Josh Edmondson admits to secretly injecting himself with vitamins
Edmondson also revealed that he suffered depression after taking Tramadol.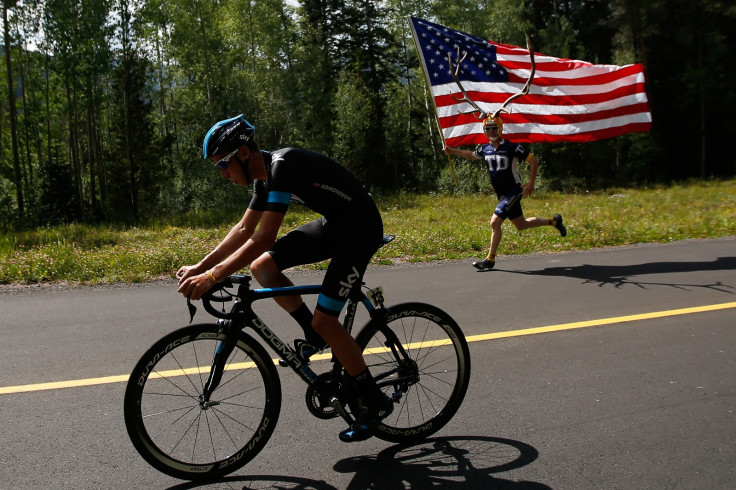 Joshua Edmondson has admitted to breaking cycling's 'no-needle' rules by secretly injecting himself with vitamins while riding for Team Sky. The 24-year-old was a part of Team Sky in 2013 and 2014 and revealed that the pressure of an upcoming race led him to breaking Union Cycliste Internationale's no-needle policy, and he risked giving himself a heart attack by injecting himself with an array of vitamins.
Team Sky said that legal vitamins were found in Edmondson's room but they decided against reporting the breach in rules as they were concerned it would push him 'over the edge'. Edmondson also revealed that he suffered from depression as a result of taking Tramadol, a narcotic-like painkiller.
"In 2014 I was under a lot of pressure, not just from the team but from myself," Edmondson told the BBC. "You want to renew your contract for one thing, and for me the bigger thing was not letting anyone down – this team had given me a chance by signing me and a bigger chance by letting me go to a Grand Tour [the Vuelta a Espana].
"I think it was just before the Tour of Austria, I went to Italy to buy the vitamins that I was going to later inject. I brought them all back to Nice. I bought butterfly clips, the syringes, the carnitine [a supplement], folic acid, 'TAD' [a supplement], damiana compositum, and [vitamin] B12, and I'd just inject that two or three times a week maybe. Especially when I wanted to lose weight, I'd inject the carnitine more often because it was very effective."
Edmondson was keen to point out that what he was doing was not doping and stressed that cyclists have been injecting themselves for years in order to gain an advantage. Edmondson says that there is a vast difference between doping and injecting vitamins, evidenced by the effect that both methods have on the body.
Edmondson was eventually caught out in his attempts to close the gap and admitted to bursting into tears as Steve Peters, then Team Sky's head of medicine, told him that his vitamin exploits had been discovered.
"This was my way of closing the gap a little without doping," Edmondson said. "Some people think there is a grey area, and that's why there is a no-needle policy, but people across sport have been injecting vitamins for years and it is an alternative to doping.
"It's not the same – if you were doping, you are getting massive gains. This is just freshening what you do naturally."
"I got back from that and noticed all the vitamins which had been hidden in my room were on top of this chest of drawers – and I realised I'd been caught out," added Edmondson. "At that point I was panic-stricken. I'd never known anything like it. You just go weak and I had no idea what to do.
"He (Dr Steve Peters) said 'there's been an incident' and I broke down. I was crying, I was in shock. And he said, 'somebody has sent us some photos of this intravenous equipment and the vitamins'."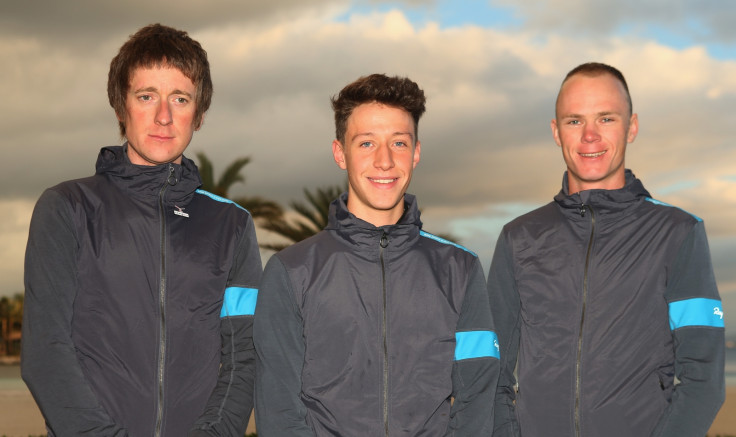 Edmondson said he opted not to discuss his troubles with anyone because he was worried about how it may have been perceived. Upon reflection, he admitted that he should've searched for help.
"I was just really worried how it would look and it was a naive thing to do because I know now that if I'd gone to someone, like Dr Freeman or Wiggo [Bradley Wiggins] or anyone really, someone I'd trusted, they would have helped me, and there'd have been no problem.
"It just seemed at the time that if I'd gone to them and told them, 'I'm having this too much, I might be abusing it a little', I didn't think they would help me, just see it as a negative thing."
On the subject of Edmondson's reluctance to discuss his problems, Team Sky said in a statement: "We are confident we have mechanisms in place which encourage a rider to bring any issues they may be experiencing to staff in confidence.
"We are also satisfied that staff are equipped and able to raise any concerns they may have regarding a rider's welfare, and for the team to offer support."
© Copyright IBTimes 2023. All rights reserved.