Former UKIP leader and key advocate for the Leave campaign, Nigel Farage, has stated that he will be attending the Republican National Convention in Cleveland, Ohio but only as an observer.
"Having criticised President Obama for getting involved in British politics, I am not about to endorse anybody," Farage told USA Today. "But I do know a lot of people in the Republican Party, and I'll be interested to hear what Donald Trump has to say in his big speech."
Farage said he believes the UK's decision to leave the European Union holds lessons for the US, although he did not elaborate what those lessons were. "It was not Trump," he said outside of his office in the European Parliament.
USA Today noted that President Obama came under fire when he commented on the EU referendum in April 2016, during a trip to London.
At the time, the president warned the UK could find itself at the "back of the queue" for a trade deal with the US if it left the EU during the 23 June referendum. Farage stepped down as leader of UKIP following the referendum.
"It was counterproductive," Farage said of Obama's comments. "In fact, staying inside the EU would be profoundly damaging for the US-UK relationship because as the EU develops more and more foreign policy, it reduces the UK's ability to independently make decisions and continue to be America's closest ally through Nato and everything else."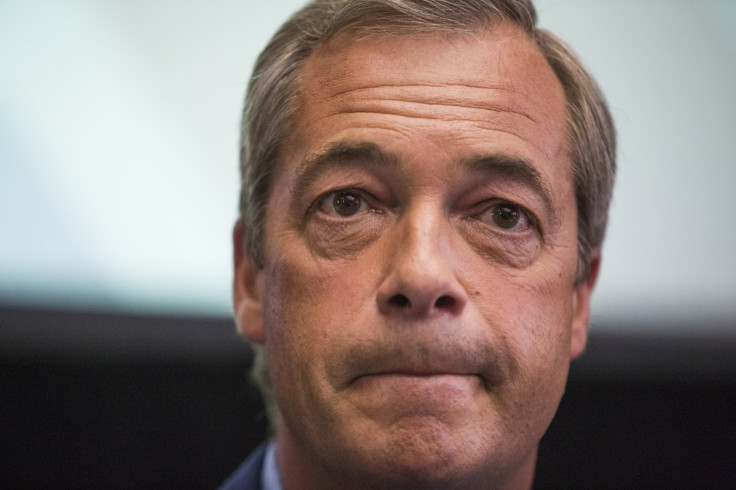 The RNC will be held 18-21 July in Cleveland, Ohio. While Farage may be attending, it appears many in Donald Trump's own party will not. Fusion reported that many Republicans are coming up with varied excuses for not attending.
Texas Governor Greg Abbott will not be at the convention as he recovers from serious burns to his legs and feet. Arizona Senator Jeff Flake said he could not make it because he will be mowing his lawn, while South Carolina Representative Trey Gowdy noted he is going on a family beach holiday.
Meanwhile, Nebraska Senator Ben Sasse was fairly blunt in his excuse. Sasse's spokesperson told The Hill: "Sen. Sasse will not be attending the convention and will instead take his kids to watch some dumpster fires across the state, all of which enjoy more popularity than the current frontrunners."
Fusion noted that neither of the living GOP former presidents will be present, nor will former GOP nominees Mitt Romney or John McCain. Trump's good friend Tom Brady, star quarterback of the New England Patriots, also declined an invitation to speak.
At least Trump will have Farage.