Two family members of former United Nations Secretary General Ban Ki-moon have been charged in a bribery case in the US on Tuesday (10 January). However, Ban's spokesman said the former UN chief is unaware of the circumstances surrounding the charges.
In an indictment filed in Manhattan federal court, US prosecutors reportedly alleged that the former UN chief's younger brother, Ban Ki-sang, and nephew, Joo Hyun Bahn, paid millions of dollars in bribes to a Middle Eastern official in connection with the attempted sale of a building complex in Vietnam valued at $800m (£657.4m).
Bahn — a real estate broker living in New Jersey — was arrested on Tuesday. Sang Woo, 35, who has worked at two New York real estate brokerages with Bahn was also arrested the same day over his alleged role in the case. However, Bahn's father who is an executive at South Korean construction firm Keangnam Enterprises was not arrested. Ban Ki-sang, 69, reportedly lives in Seoul.
Malcolm Harris, 52, a self-described arts and fashion consultant and blogger, who was also named in the case has not yet been arrested, Reuters reported. The US prosecutors alleged that Harris double-crossed Bahn and his father and stole the bribe money.
Appearing in a court hearing, Bahn, 38, pleaded not guilty and his prosecutor argued for his release in exchange for a $225,000 bond. However, the court rejected the release plea.
The case relates to the sale of Landmark 72, a building complex in Hanoi, construction of which cost over $1bn. According to the indictment, Ban Ki-sang arranged for the company to hire his son to broker the building's refinancing deal. In March 2013, Bahn allegedly colluded with Harris, who offered help through his connections, including members of a Middle Eastern royal family.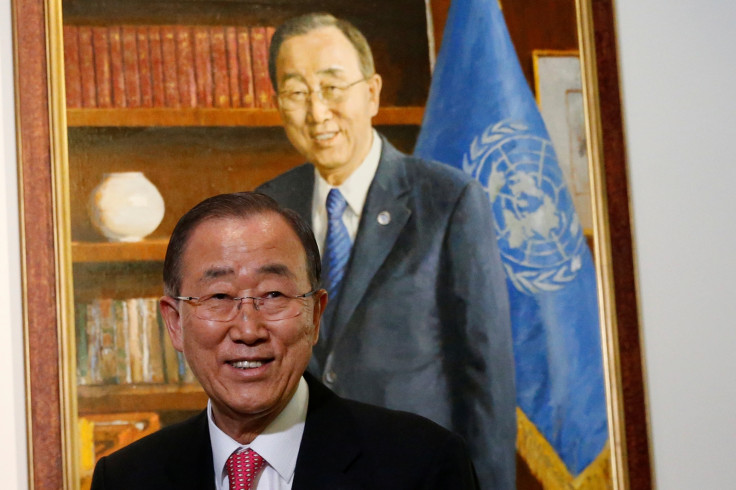 The indictment noted that in April 2014, Bahn and his father agreed to pay an upfront $500,000 bribe to an official at the Middle Eastern country's sovereign wealth fund and later promised another $2m upon the sale's closing. However, Harris allegedly faked the high-level connections and stole the $500,000, the indictment said.
The case has emerged just days after Ban Ki-moon stepped down as the UN chief and is reportedly gearing up to contest South Korean presidential elections.
In response to the allegations, Ban's spokesman Lee Do-woon told reporters on Wednesday that Ban is not aware of the circumstances that led to the charges.