The second Volkswagen emissions scandal, this time focusing on carbon dioxide emissions from petrol cars, may have stemmed from the high standards imposed by former Volkswagen boss Martin Winterkorn on his engineers. It is believed that the engineers were too afraid to tell the chief executive that the standards that he had set were too difficult to achieve.
Instead, the engineers chose to tamper with tyre pressure and mixed diesel with motor oil to make them use less fuel, Bild am Sonntag reported. The deception started in 2013 and continued until the spring of this year, the newspaper alleged.
Volkswagen has admitted that it had understated the fuel consumption and carbon dioxide emissions of about 800,000 vehicles sold in Europe. It has promised to foot the bill for the extra taxes incurred by the drivers as a result.
"Employees have indicated in an internal investigation that there were irregularities in ascertaining fuel consumption data. How this happened is subject to ongoing proceedings," a VW spokesman told Reuters. He however declined to comment on the Bild report.
A source close to the matter told the news agency that VW has told its rank and file staff that it will not fire or sue them for any misconduct if they cooperate with its internal investigation. High-level managers however would still be held accountable.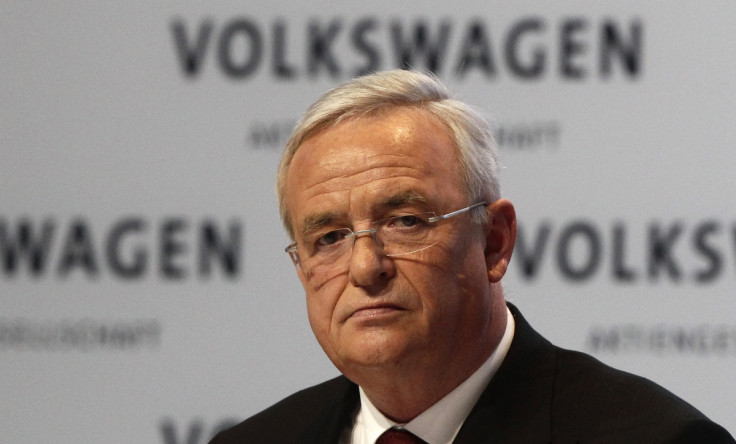 The newspaper blamed the engineers' actions on Winterkorn who announced at the Geneva auto show in March 2012 that the company wanted to reduce its CO2 emissions by 30% by 2015. His engineers did not dare tell him that this would be difficult to achieve.
Reuters said the company has declined to comment on whether the corporate culture or Winterkorn's management had been a factor in the fraud at the carmaker. Lawyers for Winterkorn have not responded for a request for comment. Winterkorn resigned in September last year.
The newspaper said that an engineer at the VW's headquarters in Wolfsburg told his superiors about the deception at the end of October. He worked in the research and development department.
Bild said engineers used several illegal measures to manipulate the emissions values. These include using a higher tyre pressure bar of 3.5 and mixed diesel in the motor oil so that the vehicle ran more smoothly and used less fuel.