Scandal-hit German car-maker Volkwagen (VW) says 800,000 petrol vehicles sold in Europe may have been affected by what the company calls "inconsistencies" in their carbon dioxide emissions. The latest revelation is not directly linked to the diesel emissions scandal in which the company admitted installing "defeat device" software on 11 million vehicles worldwide.
The new claims appear to suggest that small engine-cars and even non-diesel engines may also have deceived regulators, according to Reuters. A VW spokesman told the BBC that affected automobiles could include Seat, Skoda and Audi cars sold across Europe.
The latest revelations have once again caused shock and dismay among market analysts. Arndt Ellinghorst from Evercore ISI, told Bloomberg: "VW is leaving us all speechless. It seems to us that this is another issue triggered by VW's internal investigation and potentially related to Europe."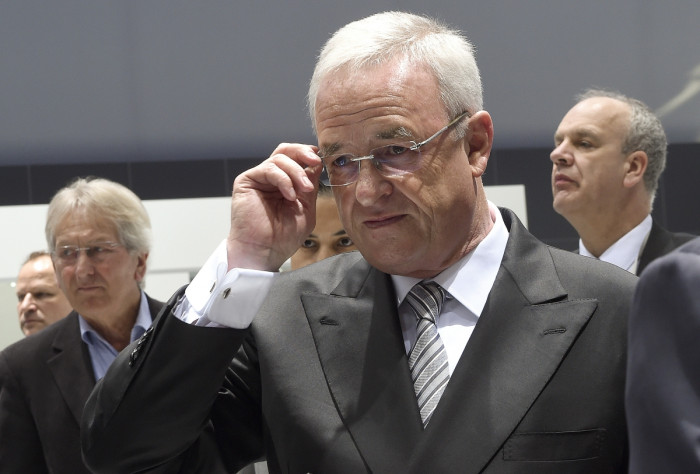 Earlier this week VW denied claims by the US Environmental Protection Agency (EPA) that software fitted in Audi and Porsche 3.0-litre diesel engines in cars from model years 2014 to 2016 had been deliberately designed to illegally hide emissions. "Volkswagen AG wishes to emphasize that no software has been installed in the 3-litre V6 diesel power units to alter emissions characteristics in a forbidden manner," said VW in a statement.
VW estimates the latest revelations could cost the company another €2bn (£1.42bn, $2.19bn). The company's valuation has fallen by about a third since the scandal broke, with VW now valued at some €56bn (£39.8bn, $61.3bn). VW Chairman Martin Winterkorn was forced out as a result of the crisis.
The company's new Chief Executive Matthias Mueller said: "From the very start I have pushed hard for the relentless and comprehensive clarification of events. We will stop at nothing and nobody. This is a painful process, but it is our only alternative. For us, the only thing that counts is the truth."