A host of Formula 1's biggest names have paid tribute to former medical chief Professor Sid Watkins who sadly passed away on Thursday.
The 84-year-old had spent close to 30 years working on the F1 medical team as he helped transform safety standards across the sport before eventually stepping down from his position in 2004.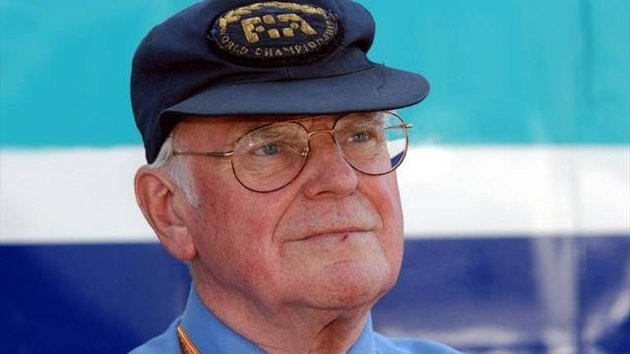 Even after his retirement, Watkins worked closely with the FIA Institute to continue helping the sport he so greatly loved.
Working as a track side doctor he played a key role in saving the lives of a number of drivers, including Rubens Barrichello after his horror crash at Imola in 1994.
Barrichello took to Twitter to give his thoughts on Watkins, saying: "It was Sid Watkins that saved my life in Imola 94. Great guy to be with, always happy...tks for everything u have done for us drivers. RIP [sic]."
Watkins was a close friend of Ayrton Senna and was at his side after the crash which claimed the Brazilian's life back in 1994.
Senna's nephew was one of a number of current racers who gave their thoughts on a man who clearly touched the lives of many in F1.
"RIP Prof. Sid Watkins. Sad news for us who stay behind," Senna wrote on Twitter.
McLaren drivers Jenson Button and Lewis Hailton also commented on the sad passing of Watkins.
"It's a sad day, with the loss of professor Sid Watkins. Without his incredible contribution to the sport, our lives as drivers would be a risk. My condolences go out to his family," said Hamilton.
While Button wrote: "Rest in Peace Sid Watkins...Motorsport wouldn't be what it is today without u. Thank you for all you've done, we as drivers are so grateful.
"Only a life lived for others is a life worthwhile." ~Albert Einstein. RIP Professor Sid Watkins."
A fitting tribute was also given by former McLaren team boss Ron Dennis who worked alongside Watkins for a number of years.
"Today the world of motor racing lost one of its true greats: Professor Sid Watkins. No, he wasn't a driver; no, he wasn't an engineer; no, he wasn't a designer. He was a doctor, and it's probably fair to say that he did more than anyone, over many years, to make Formula 1 as safe as it is today.
"As such, many drivers and ex-drivers owe their lives to his careful and expert work, which resulted in the massive advances in safety levels that today's drivers possibly take for granted. But, more than that, Sid was a dear friend of mine, and I'll miss him bitterly.
"To his widow Susan, and to his family, I extend my sincerest condolences. He was a truly great man, and the world of motor racing simply won't be the same without him."