The Volkswagen emissions cheat scandal, which forced the resignation of CEO Martin Winterkorn, could be the nail in the coffin for diesel engines and a catalyst for entire cities – and even whole US states – to introduce electric-only policies. Those are the beliefs of Mark Preston, team principal of the Aguri Formula E team.
Speaking to IBTimes UK just minutes after Winterkorn announced he would be stepping down from VW, with the ex-CEO taking full responsibility for the emissions scandal that has rocked the motoring industry, Preston said an event such as this could easily convince governments that diesel, and internal combustion as a whole, is no longer a practical and environmentally responsible option.
A catalyst for change... then the whole world changes
"This kind of event is certainly a catalyst for change," the former McLaren Formula One designer said. Imagine a city mayor says: 'Gosh, this VW thing, it's terrible. Look what they're doing to us and these car companies are terrible. I want zero emissions.' [An event like this] is the thing, the catalyst that pushes [an all-electric future] over the line.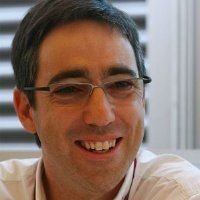 "And then, all of a sudden, one city says it is going to go zero emissions 'because of these terrible car companies', then another, and another. Then suddenly the whole world changes. Then the infrastructure will change. Suddenly, the government will say: 'Well, we will have to solve it now because with no charging points no one can get in and around our city,' so one thing forces another."
Volkswagen admitted to deliberately programming millions of its diesel-engined cars to modify the way they run in order to pass emissions tests. The US Environmental Protection Agency found that, when driven normally, the cars were emitting between 10 and 40 times more nitrogen oxide than is allowed by US law. VW says up to 11 million vehicles worldwide are affected and fixing them will cost €6.5bn (£4.7bn).
A nail in the diesel coffin
When asked if the scandal – which focuses on VW's so-called "clean diesel" engines sold in the US – will be a nail in the coffin for diesel cars, Preston said: "It seems like it doesn't it? Yes, I do believe it will be down to someone who does something – not rash, but – someone who says 'the only way we can do this is to get rid of diesel, and we might as well get rid of everything to do with internal combustion all in one go'.
"It might just start by being in the congestion zone in London, for example, and then, all of a sudden, that drives an all new market. One city changes the rules [to be electric-only], then another city says 'well they did it, and if they've done it we'll do it too'.
"Then you have a snowball effect which nobody saw coming, but which came from an event like this – and I don't know if there will be any other manufacturers with problems with the [emissions] testing. You'd imagine here would be some, wouldn't you? They must be getting a bit nervous."
Google and Apple to the rescue
Asked if an environmentally conscious state like California would be the first to consider going all-electric in city centres, Preston suggested that Silicon Valley giants such as Apple and Google would surely step up to help.
He said: "Certainly, you can imagine if Google or Apple had [an electric car] up their sleeves which we didn't know about, and they said to the government regulators 'you know what, if you [make some areas for electric cars only], we'll build cars, we've got plenty of money. We'll come and help'. You just don't know do you. Then GM might come and help out to drive technology there and in China. This kind of event is certainly a catalyst for change."