Volkswagen employees should be sent to prison for deceiving customers and the motoring industry as a whole by deliberately programming millions of cars to cheat during emissions tests, says one consumer watchdog. The German car maker admits to deceiving US regulators during exhaust emissions tests of its 'clean diesel' cars.
The scandal, which has rocked the motoring world and caused share prices in numerous German car makers to fall, amid fears VW isn't alone, affects 11 million vehicles worldwide and is expected to cost VW €6.5bn (£4.7bn) to put right, according to its own calculations. Shares in VW fell by over 20% as a result.
A scandal growing worse by the hour
Robert Weissman, president of consumer watchdog Public Citizen, said: "The Volkswagen emissions scandal grows worse by the hour. Now we read that the deception went on for seven years and that Volkswagen executives lied to US regulators a year ago [2014] about the discrepancy between pollution tests on the road and in the lab.
"If all this is true – and Volkswagen has admitted to installing software designed to evade emissions rules – then these crimes are truly heinous. Not only did the company deliberately deceive consumers, but Volkswagen consciously poisoned the air with gases that cause respiratory illness and exacerbate climate change."
VW has admitted to artificially lowering exhaust emissions during testing, and although the company is yet to explain exactly how it did this, the US Environmental Protection Agency (EPA) claims it has proof to show how VW used a 'defeat device' to switch cars with a certain diesel engine into a special 'testing' mode when on a rolling road. When driven normally the switch would go back to its regular setting, causing the car to emit between 10 and 40 times more nitrogen oxide (NOx) than is permitted by US law.
The scandal is US-centric for now, as emissions tests in the UK and Europe focus on carbon dioxide instead, but the industry isn't yet ruling out the possibility of foul play occurring over the pond too. VW's actions are not without precedent; in 1998 the EPA found both Honda and Ford guilty of very similar emissions cheating. The incident cost Honda almost $250m to address, recalling over one million vehicles for alterations.
A premeditated, intentional act
Weissman continues: "Assuming the allegations are true, this is a premeditated, intentional act designed to circumvent the law, with callous disregard for the fact that the vehicles were poisoning people and the planet in the process. Justice demands a sharp break from the kid-glove, coddling treatment that the US Department of Justice has shown to corporate criminals over the past decade.
"Volkswagen must be made to plead guilty for its crimes with no deferred prosecution agreement, regardless of whatever cooperation it now provides. Individuals inside Volkswagen must be prosecuted and should be sent to jail."
Tyson Slocum, director of Public Citizen's Energy Program, added: "Companies are willing to go to extreme and illegal lengths to evade the law. The EPA is constantly under attack from big business and manufacturers. But the Volkswagen emissions scandal shows that the agency provides a last bastion of defense between clean air and companies determined to pollute. Congress should give the agency all the funding it needs to combat these aggressive, calculated efforts by companies to evade public health laws."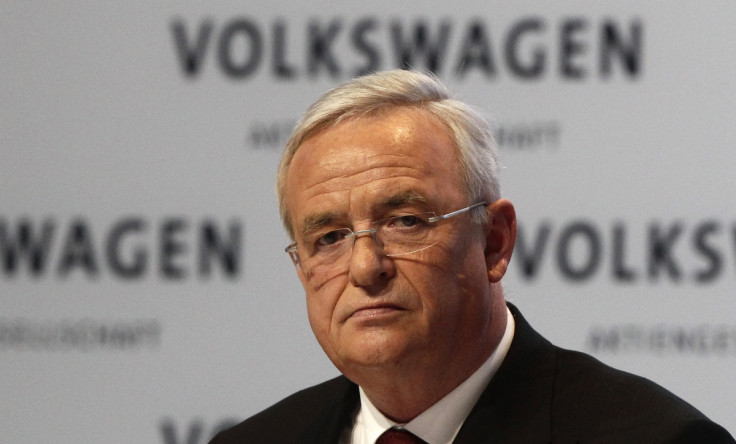 Class action lawsuit filed against VW
Meanwhile, US national litigation firm Girard Gibbs LLP has filed a class action lawsuit against Volkswagen to hold the company accountable for what it calls "unlawful conduct that tricked environment-conscious consumers" to purchase 'clean diesel' vehicles which claimed to have low emission but in reality did little to protect the environment from air pollution.
Volkswagen Group CEO Martin Winterkorn issued a video statement on 22 September, saying he will not step down - contrary to speculation - and said how he is "endlessly sorry for betraying the trust of VW drivers." Winterkorn, 68, added: "Swift and comprehensive clarification now has the utmost priority. To make it very clear: manipulation at VW must never happen again... we will do everything to regain your confidence step by step."
Winterkorn's apology comes just a day after US boss Michael Horn said the car maker had been "dishonest," had "totally screwed up" and would "pay what we have to pay."