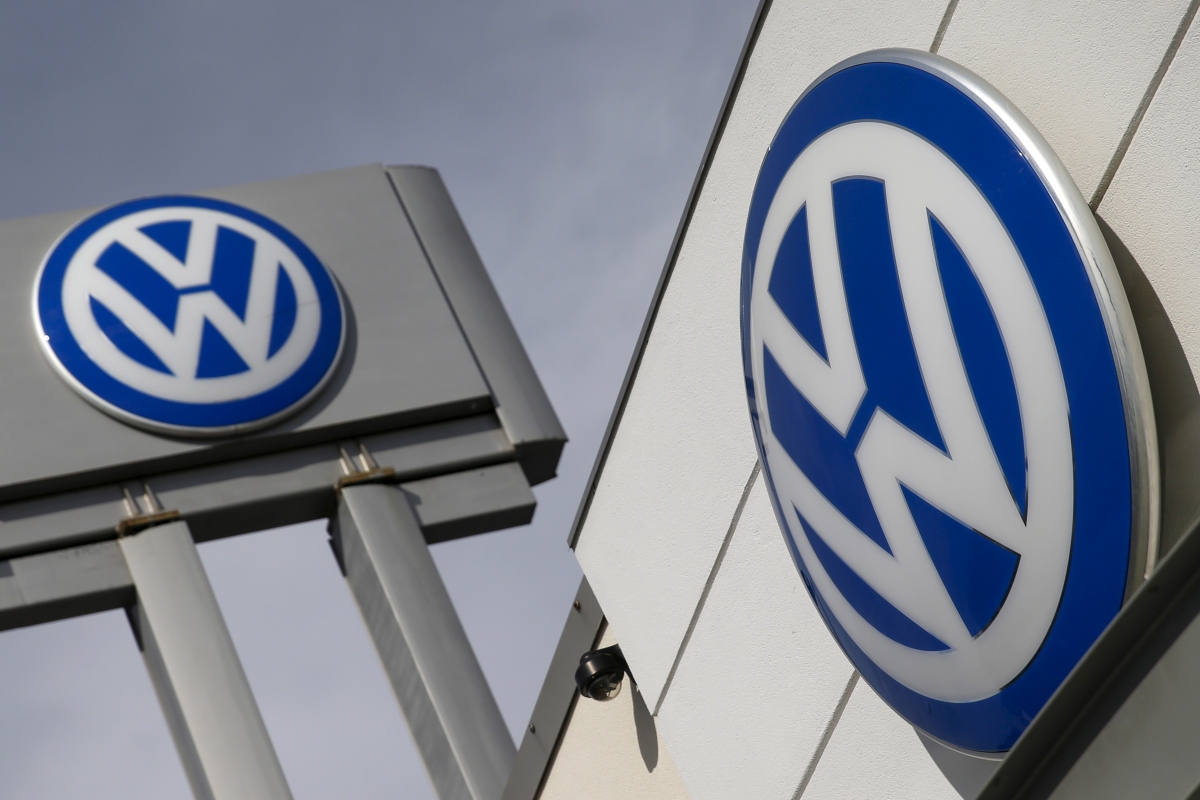 Volkswagen says 11 million of its vehicles sold worldwide are involved in the emissions regulation cheating scandal which has rocked the auto industry. The German company is planning to set aside €6.5bn (£4.7bn) to cover the incident.
Shares in Volkswagen were down almost 20% on 22 September - at €106 per share it's their lowest level in over four years. The value of shares in BMW and Mercedes also fell, as VW's cheating in emissions tests of diesel engines could have a far-reaching impact across the automobile industry.
It is being reported in the German media that Martin Winterkorn, chief executive officer of Volkswagen Group, could lose his job by the end of the week and that candidates to replace the 62-year-old will be discussed at a board meeting on 23 September. Porsche CEO Matthias Muller is the most likely person to take Winterkorn's place, reports Berlin publication Der Tagesspiegel.
VW was accused by the US Environmental Protection Agency (EPA) of deliberately cheating in emissions tests by programming cars to produce far less nitrogen oxide in test conditions than they do during regular driving.
'Working at speed'
Volkswagen said it is "working at full speed to clarify irregularities concerning a particular software used in diesel engines." The company stated: "New vehicles from the Volkswagen Group with EU 6 diesel engines currently available in the European Union comply with legal requirements and environmental standards. The software in question does not affect handling, consumption or emissions. This gives clarity to customers and dealers."
VW has found that this engine management software is also found in other Volkswagen Group vehicles with diesel engines; it says for "the majority" of these engines the software does not have any effect. Volkswagen Group owns Audi, Seat, Skoda, Bentley, Bugatti, Lamborghini, Porsche, Ducati, and truck makers Scania and Man. For now, none of these other companies have been directly implicated in emissions cheating.
VW goes on to say that these "discrepancies" relate to vehicles with Type EA 189 engines fitted to 11 million vehicles worldwide. The company said: "A noticeable deviation between bench test results and actual road use was established solely for this type of engine. Volkswagen is working intensely to eliminate these deviations through technical measures. The company is therefore in contact with the relevant authorities and the German Federal Motor Transport Authority."
To cover the servicing of these vehicles and changes to their engine management computers - and to "win back the trust of our customers" - VW has set aside €6.5bn, which will be recognised by its third-quarter financial results. It admits that, "due to the ongoing investigations the amounts estimated may be subject to revaluation."
The car maker ended by saying: "Volkswagen does not tolerate any kind of violation of laws whatsoever. It is and remains the top priority of the Board of Management to win back lost trust and to avert damage to our customers. The Group will inform the public on the further progress of the investigations constantly and transparently."
'We have totally screwed up'
Michael Horn, the boss of Volkswagen Group of America admitted his company has "totally screwed up". The comamaker investigated for deliberately cheating to pass US emissions tests. VW's US chief executive was speaking at the New York launch of the new Passat, set to replace a car accused of cheating.
Horn said: "Our company was dishonest. We have totally screwed up. We must fix the cars to prevent this from ever happening again and we have to make this right. This kind of behaviour is totally inconsistent with our qualities. We are committed to do what must be done and to begin to restore your trust. We will pay what we have to pay."