Volkswagen emissions scandal: CEO Martin Winterkorn quits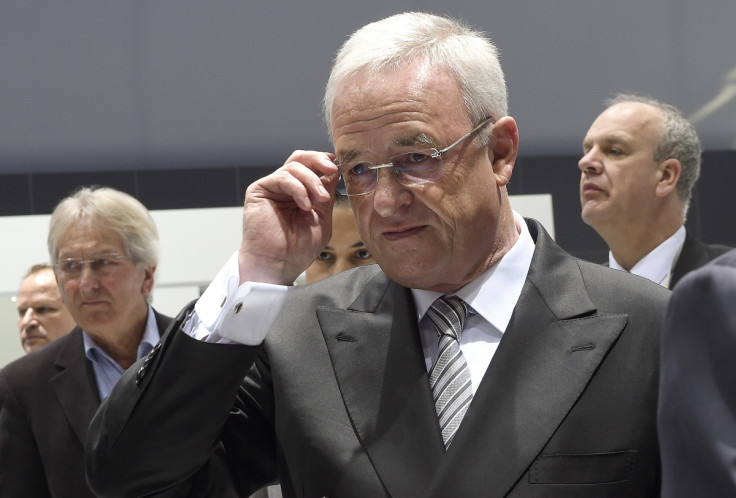 Volkswagen boss Martin Winterkorn has resigned following the scandal that has engulfed the company. The German chief executive had previously issued an apology for the emissions testing fraud, which had affected 11 million cars, but at the time he refused to step down.
Reports that the company had rigged diesel engines wiped out about one-third of the company's value but the carmaker's stock was up 3.6% by afternoon trading (1.33pm) in Frankfurt on 23 September, according to Bloomberg data. Shares jumped on news of Winterkorn's departure.
Porsche CEO, Matthias Muller and Herbert Diess, who joined Volkswagen from rival BMW have been touted as potential successors. The auto manufacturer has set aside €6.5bn (£4.7bn) to cover costs of the fallout which has sent ripples through the automotive industry.
"The news that Volkswagen has been fixing their emissions testing results has shaken the entire automotive industry to the core," said Adrian Palmer, managing partner at Proven Legal Technologies. "The regulators will want evidence that no stone has been left unturned in this investigation, so that the correct individuals or organisations see justice."
Read Martin Winterkorn's statement in full:
"I am shocked by the events of the past few days. Above all, I am stunned that misconduct on such a scale was possible in the Volkswagen Group.
"As CEO I accept responsibility for the irregularities that have been found in diesel engines and have therefore requested the Supervisory Board to agree on terminating my function as CEO of the Volkswagen Group. I am doing this in the interests of the company even though I am not aware of any wrongdoing on my part.
"Volkswagen needs a fresh start - also in terms of personnel. I am clearing the way for this fresh start with my resignation.
"I have always been driven by my desire to serve this company, especially our customers and employees. Volkswagen has been, is and will always be my life.
"The process of clarification and transparency must continue. This is the only way to win back trust. I am convinced that the Volkswagen Group and its team will overcome this grave crisis."
© Copyright IBTimes 2023. All rights reserved.