The 2013 Formula 1 world championship has completed the first two practice sessions of the 19-race calendar and early results from the season-opening Australian Grand Prix make bad reading for anybody other than a Red Bull Racing fan.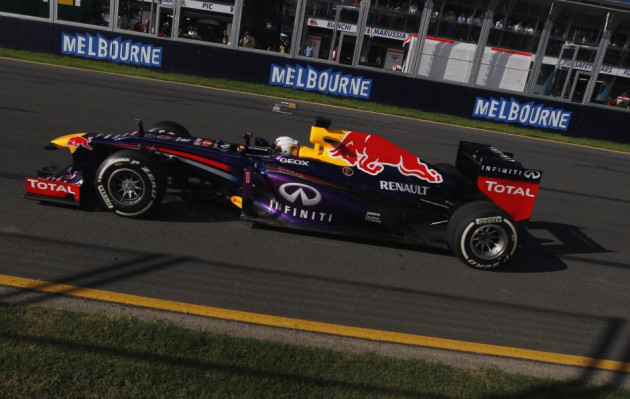 The Milton Keynes-based team were, over the course of the 2012 season, inarguably the strongest driver-car package, with Sebastian Vettel securing a third drivers' championship. His team mate, Mark Webber, was superb in the first half of the season and that margin of superiority was enough for the team to secure a third straight constructors' title.
Pre-season testing for the 2013 season suggested Red Bull's rivals - Ferrari, McLaren and Mercedes - might have bridged the gap. Indeed, some of the session times even suggested it could be Red Bull who struggle this season.
The reality was very different.
Saturday Practice Round-Up
Vettel was fastest during both free practice sessions around Albert Park, setting a top time of 1:25.908 in the evening. Webber was second fastest in that session, 0.264s slower than the German. And behind the duo came some of the usual suspects.
British drivers Jenson Button and Lewis Hamilton, world champions in 2009 and 2008 respectively, were sadly well of the pace - Button managed a fastest of 1:28.294 in his McLaren and Hamilton, in his debut season for the Mercedes works team, was over 1.5s faster than his former employers, clocking 1:26.772.
Button's new team mate, the young and exciting Sergio Perez, struggled as well, managing a best of only 1:28.566. And Hamilton's new team mate, Nico Rosberg, carried forward his strong pace from pre-season tests to finish with a best of 1:26.322, only 0.414s off Vettel.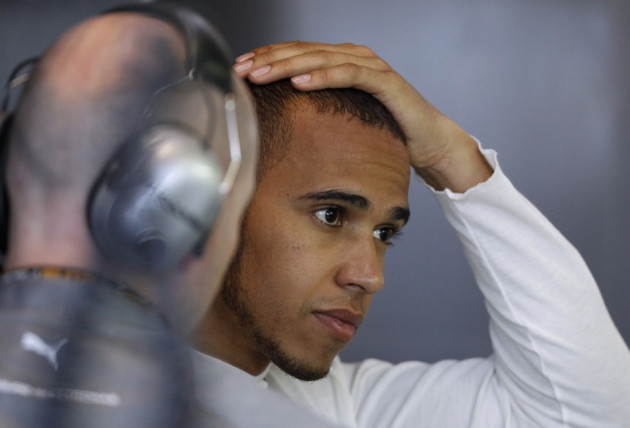 The Ferrari duo of Fernando Alonso and Felipe Massa were impressive in the opening section, with the slower of the two - Alonso - only 0.336s behind Vettel. Once there was rubber and grip on the track, it was a different story. Ferrari went from 1:27.289 (Massa) in the first session to 1:26.748 (Alonso) in the second, which is 0.541s improvement. By comparison, Vettel and Red Bull improved by 1.303s.
Further down the grid, the Lotus-Renaults of Kimi Raikkonen and Romain Grosjean, both of whom had an excellent 2012 season, appear ready to challenge for podium places this year as well. Raikkonen was the faster of the two - the Finn clocked 1:26.361 to Grosjean's 1:26.680.
Force India-Mercedes and Sauber-Ferrari rounded out the top ten times, with Adrian Sutil and Nico Hulkenberg recording 1:27.435 and 1:28.187 respectively.
Overall, most drivers seemed relatively pleased with the day's progress and most of them pointed out they had completed pre-session goals. Vettel was understandably delighted with the days' result and said his car had excellent balance all through the day. However, the German reserved his predictions for tomorrow, amid reports of possible rain.
And word from the paddock and pit lane over the performance of the Pirelli tyres was also reasonably satisfactory. The Italian manufacturer was heavily criticised last season, for providing extremely unpredictable tyres. It did make for spectacular racing, with a record seven different drivers winning the first seven races but Pirelli did not endear themselves to the teams.
Where to Watch Qualifying Live
Saturday will start with the third and final free practice session, scheduled to start at 2.45am GMT on the morning of Saturday, 16 March. The qualifying session starts at 6am GMT on the same day.
Live coverage for both sessions is on Sky F1 and online updates can be found at the Live Timing section of Formula 1's official Web site.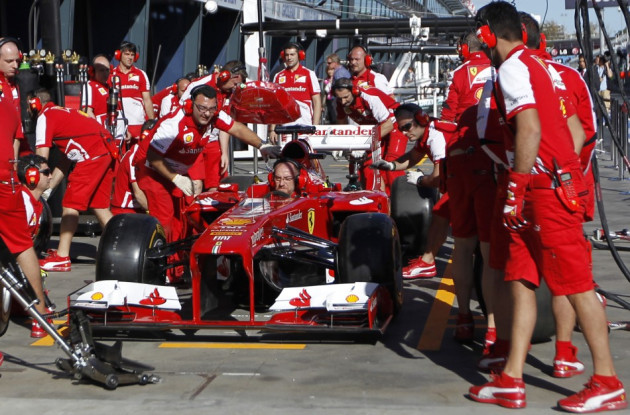 Weather Forecast
General temperatures for most of Friday were warmer than teams experienced in the final pre-season test, in Spain. Teams were appreciative of the sunshine because it allowed them the maximum possible time to test car balance, work on developing tyre set-ups and run reliability tests.
Unfortunately, Saturday may not be quite as easy. Forecasts indicate there will be at least 2.4mm of rainfall between 1pm and 2pm (local time), which means we are likely to have a damp, if not entirely wet, final practice session. Qualifying starts at 5pm (local time) and a further 1.1mm of rain is expected in that hour.
The good news is wind at speeds up to 27km/h are expected between 1pm (local time) and 7pm (local time) and the teams will hope this blows away as much of the cloud cover as possible.
Air temperature will remain about the same as it was on Friday but expect the day to become a touch more humid as the hours progress.