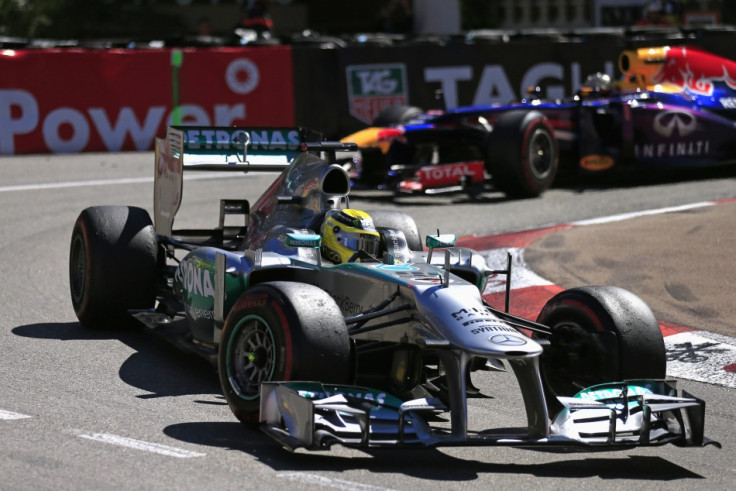 The order remains unchanged at the Nürburgring, following the third and final practice session for the 2013 Formula 1 German Grand Prix. Defending world champions Sebastian Vettel and Nico Rosberg were first and second after afternoon practice on Friday and the two Germans held on to those positions after Saturday morning.
Vettel clocked 1:29.517 in his Red Bull Racing, finishing a comfortable 0.676s ahead of Rosberg's Mercedes. The double world champion will be eager for a strong result in qualifying and in the race on Sunday, as much to ensure he remains championship leader heading into the Hungarian Grand Prix as to gain solace for his DNF of the season at Silverstone last weekend.
His team mate, Mark Webber secured a hat-trick of third place finishes in the weekend's practice sessions, with his 1:30.211 only marginally behind Rosberg. The Red Bulls have grown in confidence around the high-speed Nürburgring track and with both Ferrari and Lotus-Renault, their immediate points rivals, struggling for outright pace, look good bets for a strong qualifying performance.
Fernando Alonso posted 1:30.621 for fourth place, 0.018s ahead of team mate Felipe Massa. The Spaniard, a double world champion too, has recovered excellently after being forced to miss the first practice session with electrical problems.
Former Ferrari driver Kimi Raikkonen maintains his position on the fringe of the top three, with 1:30.671 for sixth, ahead of the second Mercedes of Lewis Hamilton. The British driver has either lost a ton of pace since Friday morning or is biding his time, after managing only 1:30.774; he was fastest in the first session. His problems may be related to handling - he reported problems with the rear of the car during the session.
Further down the grid, Lotus' Romain Grosjean, Sauber's Nico Hulkenberg and Force India's Adrian Sutil rounded out the top ten, with the latter team joining Hamilton on the list of teams/drivers that have lost pace.
For details on the full timesheet and sector times, click here.
For information on where to watch the qualifying session for the German Grand Prix, click here.
READ: Formula 1 German Grand Prix 2013: Lewis Hamilton and Nico Rosberg Fastest after First Practice
READ: Formula 1 German GP 2013: Sebastian Vettel Leads Nico Rosberg after Friday Practice