Lewis Hamilton led a breathtakingly dominant 1-2 finish for Mercedes after the first practice session for the 2013 Formula 1 German Grand Prix at the Nürburgring. The British driver's German team mate, Nico Rosberg, clocked 1:31.973 to Hamilton's 1:31.754. The measure of dominance was underlined by the fact that Mark Webber's Red Bull was third, 0.816s behind Rosberg and a massive 1.035s behind Hamilton.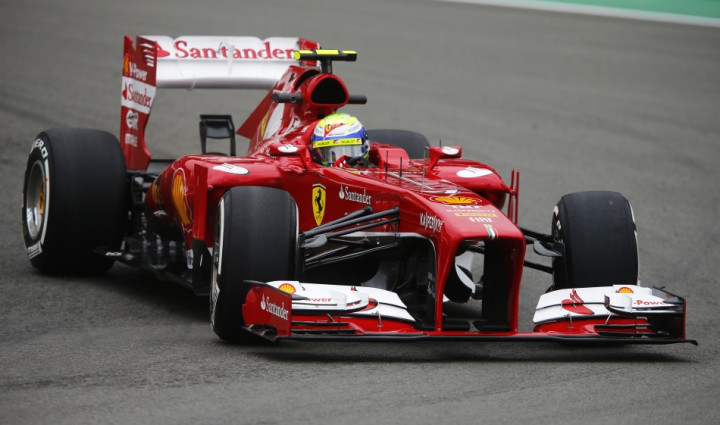 Force India continue to be quietly impressive, with Adrian Sutil posting 1:32.822 for fourth. His team mate, Paul di Resta had a disappointing morning though, finishing 11th with a best of 1:33.493.
Vijay Mallya's team have shown promise for quite some time now, running at or near the sharp end all through a race weekend. However, so far they have failed to convert that promise into podiums, with Sutil's fifth place at the Monaco Grand Prix their best result.
Further down the grid, Lotus-Renault's fears that the cold weather may affect their car's balance have proven relatively unfounded, at least so far this weekend. Former world champion Kimi Raikkonen posted 1:32.956 for fifth.
McLaren enjoyed a rare moment of success this season with Jenson Button taking his car to seventh in the sheets. The Briton has admitted frustration at the car's lack of pace this year and his time of 1:33.139 reflects that problem.
Ferrari, meanwhile, continue to struggle with both misfortune and mechanical problems... at Silverstone it was Felipe Massa who was hit and today it was Fernando Alonso.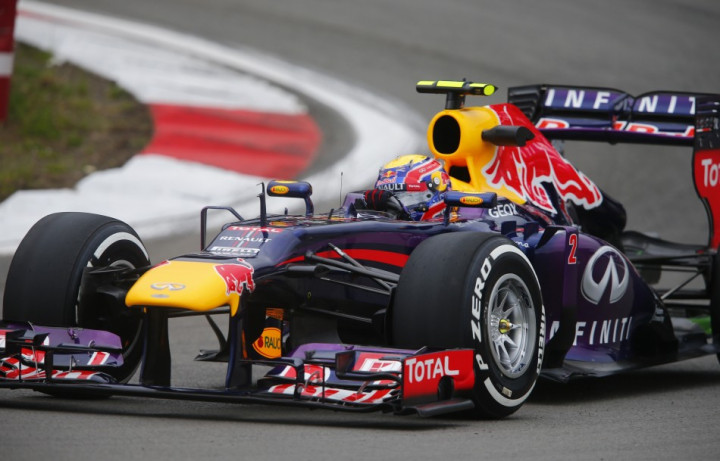 The double world champion would have been eager for a strong start to the weekend in order to maintain pressure on Sebastian Vettel at the head of the championship race. All the Ferrari driver got, though, was four minutes into the session - the car stopped with electrical faults.
He made it back onto track 45 minutes later... but stopped again with the same problem!
Massa kept the Scuderia's flag flying with 1:33.065, which was good enough to split Raikkonen and Button for sixth.
Vettel, who suffered a dramatic gearbox problem at Silverstone with only 10 laps left in the race, started slowly, with a best of 1:33.213 good enough only for eighth. However, if Webber's car has the pace to run sub 1:33.00 times, then expect Vettel to go even faster when it counts.
Raikkonen's team mate, Romain Grosjean, and Button's team mate, Sergio Perez, rounded out the top ten.
Pirelli have offered P Zero Yellow (soft) as the option and P Zero White (medium) as the prime tyres this weekend. The morning session saw all drivers run with the medium compound.
For details on the full timesheet and sector times, click here.
READ: Formula 1 German GP 2013: Sebastian Vettel Leads Nico Rosberg after Friday Practice
READ: Formula 1 German GP 2013: Vettel and Rosberg Lead at Nürburgring after Final Practice
READ: Formula 1 German GP 2013: Where to Watch Final Practice and Qualifying Live and Weather Updates