Sebastian Vettel posted 1:30.416 to finish top of the timesheets after Friday practice for the 2013 Formula 1 German Grand Prix. The German will be keen to keep his pace strong through the rest of the weekend, as he looks to both banish memories of the DNF from the British Grand Prix at Silverstone in the last race and re-assert his dominance in the race for the drivers' world title.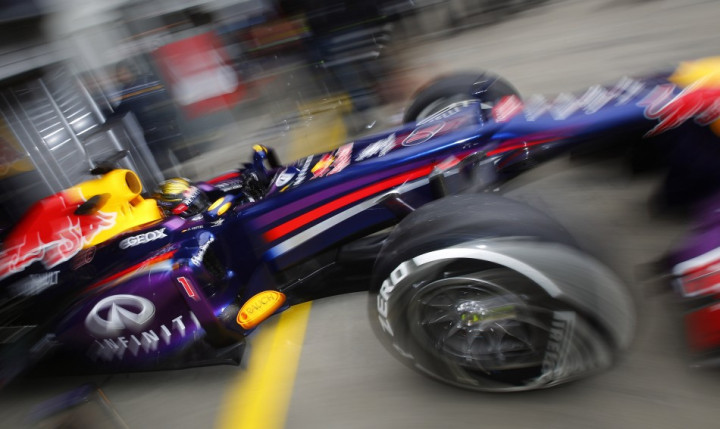 Mercedes' Nico Rosberg retained his second place, after finishing 0.235s behind his compatriot; he improved from 1:31.973 in the morning to 1:30.651 in the afternoon. The battle of the two Germans promises to provide an interesting undercurrent for the rest of the race weekend, particularly since it appears the same two teams - Mercedes and Red Bull - will compete for pole on Saturday.
Vettel's team mate, Mark Webber, finished third with 1:30.683, effectively ending what dominant advantage Mercedes had in the first session. The Silver Arrows were stunningly quick in the morning, with Lewis Hamilton posting 1:31.574 to finish 1.035s ahead of the Australian, with the defending world champion down in eighth.
Adrian Sutil was another driver unable to replicate his morning's pace; the Force India man (for whom this is also a home race) clocked 1:32.822 in the morning but only 1:31.824 in the afternoon and finished 11th.
Behind Vettel, Rosberg and Hamilton though came the Lotus-Renault of Romain Grosjean. The Frenchman commented before practice on the possibility of the Lotus misbehaving due to cold weather. Whatever problems they may have been expecting failed to materialise - Grosjean ran 1:30.843 to finish fourth and Kimi Raikkonen was fifth with 1:30.848.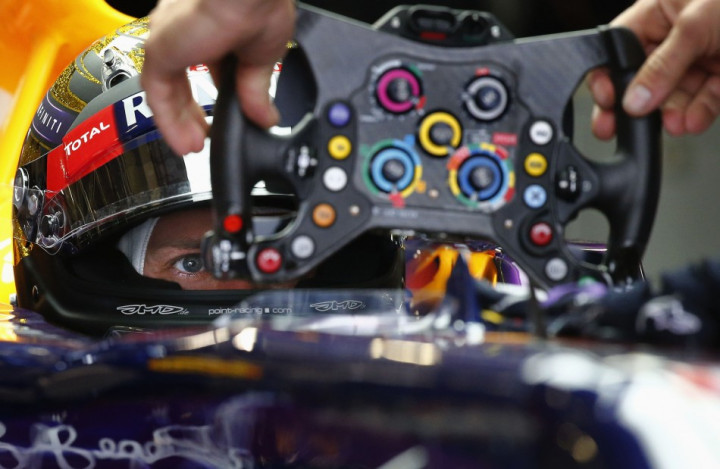 Ferrari's German Grand Prix weekend started disastrously, with championship contender Fernando Alonso the victim of the same electrical fault twice within the first 45 minutes. The Spaniard had to sit the first session out and although he started the second, could manage only 1:31.056 for sixth. Alonso lead team mate Massa in the sheets but the Brazilian's best was only an astounding 0.003s slower!
The biggest surprise of the day, however, was Mercedes' Lewis Hamilton. The former McLaren driver was in awe-inspiring form in the morning but slumped to eighth in the afternoon, with a best of 1:31.304. His former team mate, Jenson Button continues to hang in there or thereabouts; the 2009 world champion posted 1:31.568 for ninth. Sutil's team mate, Paul di Resta rounded out the top ten.
Pirelli have offered P Zero Yellow (soft) as the option and P Zero White (medium) as the prime tyres this weekend.
For details on the full timesheet and sector times, click here.
READ: Formula 1 German Grand Prix 2013: Lewis Hamilton and Nico Rosberg Fastest after First Practice
READ: Formula 1 German GP 2013: Vettel and Rosberg Lead at Nürburgring after Final Practice
READ: Formula 1 German GP 2013: Where to Watch Final Practice and Qualifying Live and Weather Updates