The first Formula 1 United States Grand Prix in five years got off to a slow but exciting start, with Friday's practice sessions giving drivers and teams their first competitive look at the Circuit of The Americas. Championship leader Sebastian Vettel was quickly into his stride and the German was fastest, by a considerable margin, in both sessions.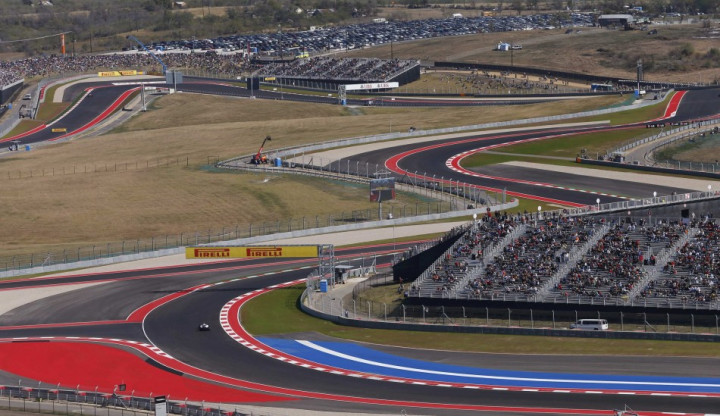 The defending champion's rival for the 2012 crown, Ferrari's Fernando Alonso, was cautiously optimistic of the Italian team's chances for this race. The Spaniard, a double world champion himself, insisted he expected Vettel to be much faster over single laps but was confident of his car's pace and reliability for Sunday's race. Vettel finished the first session with a time of 1:38.125 and the second with 1:37.718; Alonso was a hugely disappointing 2.212s off the German in the morning session but cut the gap to 0.765s in the second and was only 0.008s off Mark Webber, Vettel's team-mate, who placed second.
Meanwhile, Webber and Felipe Massa (Alonso's team mate at Ferrari) were both relatively slow in the first sessions, with both drivers complaining of a serious lack of grip. However, once the track rubbered-in, their times too improved, with Webber moving to second fastest for the second session.
Massa's best was 1:39.029 in the second session but that was not enough to beat either Jenson Button or Lewis Hamilton in the two McLaren's who both bettered first session times. Button moved from 1:40.528 to 1:38.786 and Hamilton, who has confirmed a move to the Mercedes' works team next season, clocked 1:38.748 to his first session time of 1:39.543.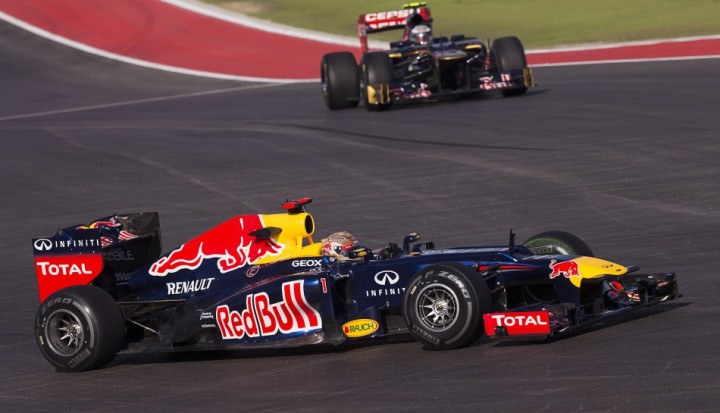 Elsewhere, former Ferrari driver and world champion Kimi Raikkonen, the winner of the last race at Abu Dhabi, struggled to come to grips with the new track, finishing 14th in the first session and 11th in the second. His team mate, France's Romain Grosjean, was no better, finishing 15th and 13th.
For a full timesheet of the first practice session, click here.
For a full timesheet of the second pratice session, click here.
For a turn-by-turn introduction to the Circuit of The Americas at Austin, Texas, click here.
Saturday's Sessions
Saturday starts with the third and final practice session, which is the last chance for all drivers to acclimatise to the new track and conditions before qualifying begins for Sunday's race. Given the pace he has displayed, it would be a surprise to not see Vettel on top again. Webber has improved but is still more than seven-tenths off his team mate's pace. Expect the German to be fastest for the third session and probably take pole as well.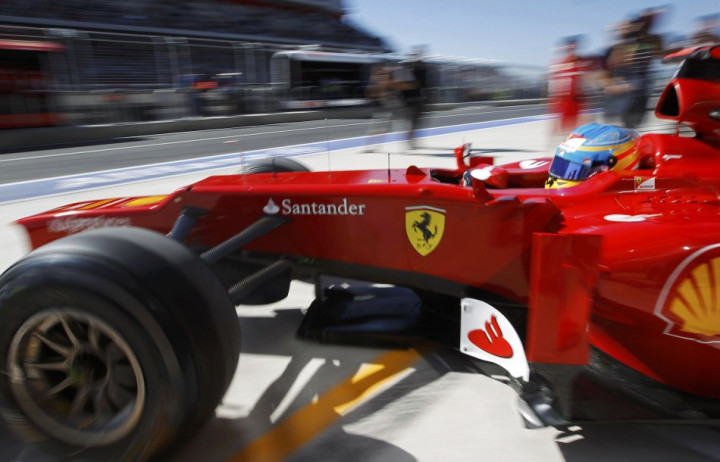 Behind him, the McLarens had a reasonably decent first session, finishing second and fourth, with Alonso splitting the two. However, as the Ferrari began to find its feet, both Hamilton and Button struggled to match the scarlet car's pace, which will worry the Woking-based team. Their best second session time - Hamilton - was three-tenths off Alonso.
Where to Watch Live
Live coverage of the third practice session starts at 2.45pm GMT on Sky Sports F1 HD. Qualifying coverage starts at 5pm GMT, again on Sky Sports F1 HD. Real-time updates are available in the Live Timing section of the sport's official website.