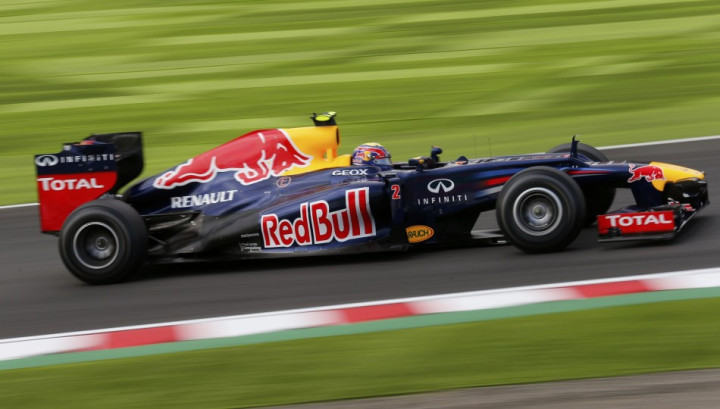 Sebastian Vettel will start the 2012 Formula 1 Japanese Grand Prix from pole position, for the fourth successive year. He will be joined on the front row of the grid by his team mate, Mark Webber. Championship rivals Fernando Alonso of Ferrari and Lewis Hamilton of McLaren both had disappointing qualifying sessions, finishing at the tail end of the top ten.
Where to Watch Live
Coverage starts at 5.30 am BST on Sky Sports F1 HD. Live updates can also be found on the Live Timing section of the sport's official Web site. BBC Radio 5 Live will have commentary from 6.55 am BST onwards.
Track Facts
Name - Suzuka International Racing Course
Lap Record - Kimi Raikkonen (Ferrari) 1:31.540 (2005)
2011 Pole - Sebastian Vettel (Red Bull Racing)
2011 Winner - Jenson Button (McLaren-Mercedes)
Championship Overview
Alonso presently holds a 29 point lead over Vettel in the race for the drivers' championship but has struggled with a lack of qualifying pace in recent races, which, in turn, has meant Sunday tends to be an exercise in damage limitation rather than an attempt to win the race. The Spaniard has not made it to the top row of the starting grid since the German Grand Prix in July and his best, since then, were two fifth place starts at Belgium and Singapore.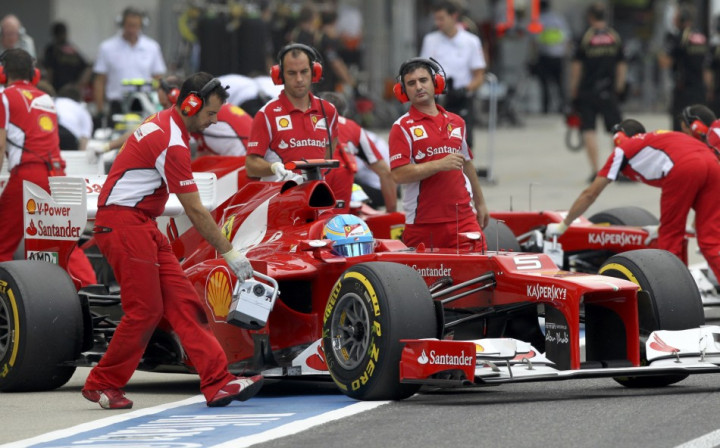 Meanwhile, Vettel, re-announced himself as a challenger for the 2012 title with a superb win in the last race at Singapore, his first since victory at Bahrain in April. Vettel has had a poor season, by his standards and while qualifying pace has not really been a problem this season - he has been on pole four times (including this one) this season, he has made it to the podium on only five occasions this year, often finishing just outside the top three. Fortunately for him, where pace has been an issue, reliability has not... meaning he has managed to score points consistently through the season so far and that has allowed him to stay in touch with championship leader Alonso.
Alonso, on the other hand, has fought a recalcitrant car with no pace, compared to the Red Bull and the McLaren, taking it to three race wins and eight podium finishes this season. The Ferrari ace enjoyed an absolute purple patch towards the end of the first half of the season, qualifying on pole twice in four races between Canada in June and the German Grand Prix. Pole aside, the former Renault man won two of those races and finishes second at the British Grand Prix in Silverstone to open up a sizeable lead over Hamilton, as the teams went into the mid-season break.
The start of the second half of the season, however, belonged to Hamilton. The British driver was excellent from the Hungarian Grand Prix onwards, taking pole in three of four races between Hungary and Singapore. In fact, the McLaren's qualifying pace has been good this season; Hamilton's pole at Singapore was his fifth of the season. Victories at Belgium and Italy (he did not finish the Belgian and Singapore races) meant the 2008 champion remained a title contender. However, he does need to start finishing more races if he is to overhaul Vettel and Alonso.
Weather
Weather forecasts suggest Sunday will be a perfect day for racing, with temperatures likely to touch a maximum of 25 degrees Celsius by late afternoon. There may be some cloud cover later in the day, with some mist also expected but that should really only happen well after the race has been run. Humidity will be at an acceptable 50 percent to 60 percent range in the morning but will rise later in the day. The only point of concerns for the drivers could be wind speeds, which are expected to top out at 15km/h during the race. These will come in from the North-West but shouldn't really be too much of a bother. Overall, a great day to go racing.