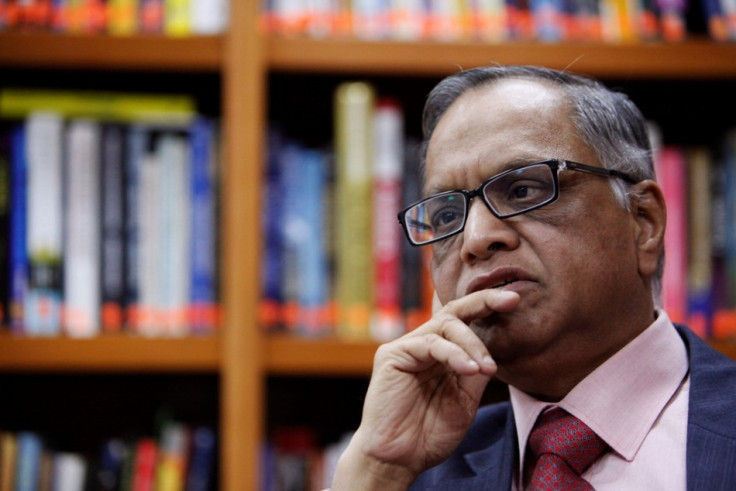 Four of the founders of Indian IT outsourcing major Infosys are looking to raise more than $1bn from the sale of their shares in the company.
IFR, a Reuters' publication, reported that the founders are offering 32.6m Infosys shares to raise about $1.1bn.
The founders who are offering shares are Narayana Murthy, Nandan Nilekani, SD Shibulal and K Dinesh. Certain co-founders and their families are part of the share sale.
They are selling the shares at 1,988 rupees, a 4% discount to the closing price as on 5 December.
Deutsche Bank will act as the sole book runner in the offering, IFR said, adding that the books were covered just after the launch.
The development comes after the company, which has once been the icon of the country's $100bn outsourcing industry, hired former SAP executive Vishal Sikka as its CEO in June. Sikka was the first outsider for the top job.
Sikka succeeds Shibulal, who was the last founder CEO of the company. The company was earlier led by founders NR Narayana Murthy, Nandan Nilekani and Kris Gopalakrishnan.
Since Sikka's appointment, most of the company's founders and co-founders have left jobs at Infosys. The founders and their families owned a combined 91.5 million Infosys shares, or nearly 8% of its outstanding shares, according to the company's annual report.
Infosys shares rose 18.8% so far this year, while the benchmark NSE Nifty index is up more than 35%.
Executive chairman Narayana Murthy has stepped down on 14 June, nearly a year after he was brought in from retirement to boost the company's prospects amid stiff competition from low-cost local rivals. Other key executives who left the company include Murthy's son Rohan and Gopalakrishnan.
The company has already been suffering from high attrition rate. The annualised rate of attrition at Infosys - the number of staff leaving or retiring – hovered at a record 18.7% at end-March 2014, 2.4 percentage points higher than a year ago.
For the ongoing fiscal year ending in March 2015, the company earlier projected a revenue growth in the range of 7 to 9%, which is below the average estimate for the sector of 12-14% by the National Association of Software and Services Companies.