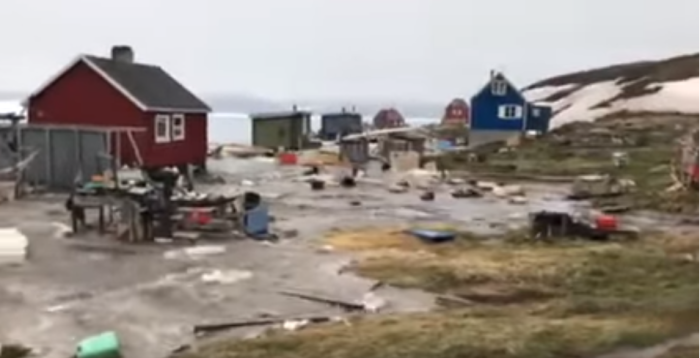 Four people are missing after an earthquake and subsequent tsunami struck part of Greenland.
The waves washed away 11 homes in the western village of Nuugaatsiaq after a magnitude four earthquake hit the island.
A total of 39 people were evacuated from the village as the waves spread inland on Sunday evening (18 June).
It is thought that the earthquake triggered a landslide which caused an ocean swell, creating the tsunami.
Two other places in the same region, Uummannaq and Illorsuit, were also affected.
Meteorologist Trine Dahl Jensen told Danish news agency Ritzau that for such an earthquake to hit Greenland was "not normal", as she warned of the risk of aftershocks.
The earthquake struck just north of Uummannaq, which is inside the Arctic circle. Tsunamis have hit the island before, often when landslides or seaslides have taken place.
Emergency workers from Denmark have been sent to support the Greenland police.
The island, which has a population of just over 56,000, is part of Denmark but politicians on the island have devolved powers on domestic issues.