Four Puppies Rescued from Yulin Dog Meat Festival in China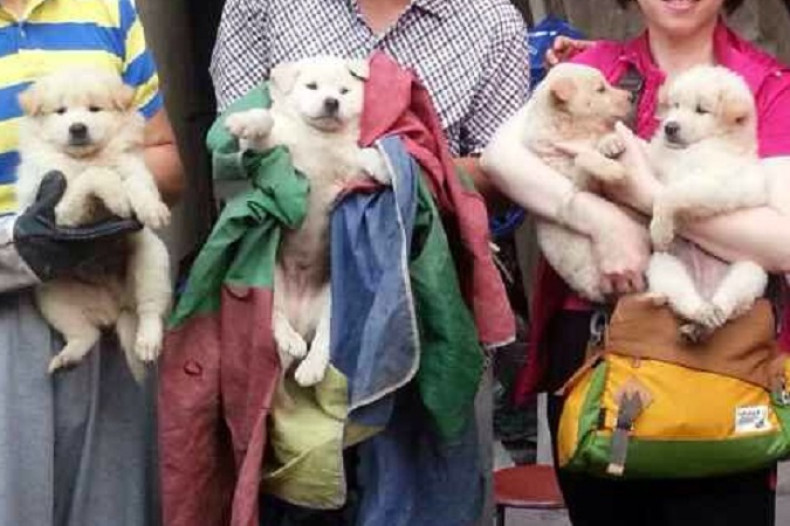 Four puppies have been rescued from being slaughtered and eaten as part of the Yulin Dog Meat Festival due to take place this weekend.
The four puppies, which will now be rehomed, were saved by activists working for the Humane Society International ahead of the festival in China's Guangxi Zhuang autonomous region.
It is estimated that 10,000 dogs were eaten at last year's festival, and this year activists have called for the custom to be banned, amid health concerns and public concern over the high proportion of pets and strays being abducted and slaughtered.
An investigation by HSI found that thousands of dogs – many of whom are family pets – are secretly slaughtered. The team working in Yulin photographed dogs rammed into tiny cages with breeds including Huskies and Samoyeds, some of which were still wearing collars.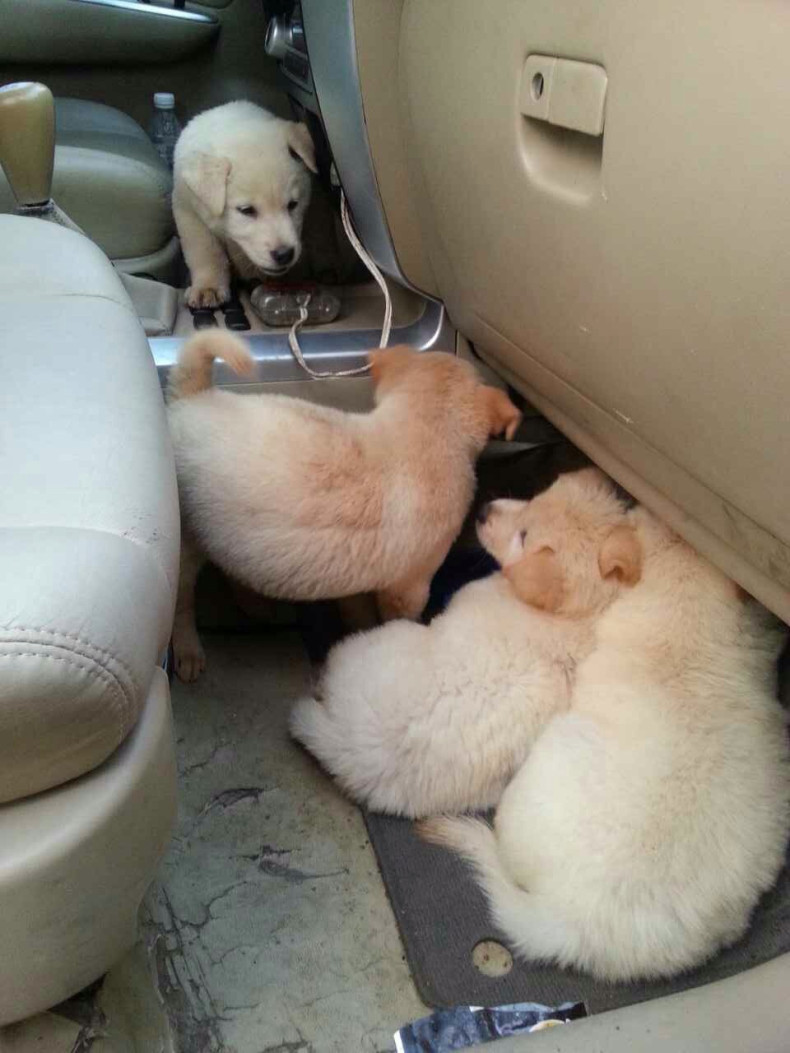 Many of the dogs had gentle temperaments, suggesting they were used to being close to humans and were not strays or dogs bred for slaughter.
Wendy Higgins, communications director for the UK branch of HSI, said: "At the end of what had been an emotionally exhausting day for our team in China witnessing terrified dogs waiting to die, they came across these puppies crammed in a cage tied to the back of a motorbike.
"It was too much, they simply couldn't walk away knowing they were destined for the cooking pot.
"Like all puppies they are full of energy and life, but they were so close to death. Now they are our little Yulin Ambassadors."
However, the team also reported the conditions which those dogs less fortunate are kept.
HSI said many are bludgeoned to death before being thrown into a hair removing machine. They are then disembowelled and soaked in liquid to bloat their bodies, so they will fetch a higher price.
A vet visiting the site with HSI said the dogs had been poisoned. Peter Li, HSI's China policy adviser, said: "For years there has been Western condemnation of the extreme deprivation and cruelty inherent in China's dog meat trade, but now the suffering is being condemned from within China itself.
"Old-fashioned attitudes of indifference towards animal suffering are being confronted by a younger population of better educated middle class who feel a moral responsibility and compassion towards animals and who are now expressing themselves through spontaneous acts of rescue, cruelty intervention and protest.
"This could be the crucial shift that sounds the death knell for dog meat. The Yulin festival is a gruesome and shocking place. To see any animal suffering is distressing, but there is something truly heart-breaking about seeing man's best friend so bewildered and betrayed."