Fox hunting lobby hopes Tory landslide could allow return of the blood sport to Britain
Prominent hunt figure says a large Tory majority could overturn 2004 ban.
The pro-fox hunting lobby will reportedly seek to exploit a Conservative Party election landslide to overturn a ban on the blood sport.
Chairman of the Council of Hunting Associations, Lord Mancroft, has said a majority of 50 or more for Theresa May would boost its chances of repealing a ban on foxhunting that has been in place since 2004.
In an email sent to hunt masters whom he urges to campaign for Tories in marginal pro-hunting seats, Mancroft pointed out that if there was a Tory manifesto commitment to a parliamentary vote on the issue, a big enough majority could mean that a repeal could get through the Commons and the Lords.
"It now looks, unexpectedly, as if there is a very real chance we could get such a government.
"While nothing in politics is certain, this is by far the best opportunity we have had since the ban, and is probably the best we are likely to get in the foreseeable future," he said in the email published by the Mirror.
However Labour candidate and animal rights campaigner Angela Smith told the Mirror that such a vote would signify the "worst excesses of an unrestrained Tory government".
"Bringing back fox-hunting, one of the cruellest blood sports imaginable, will be just the start," she said, according to the paper.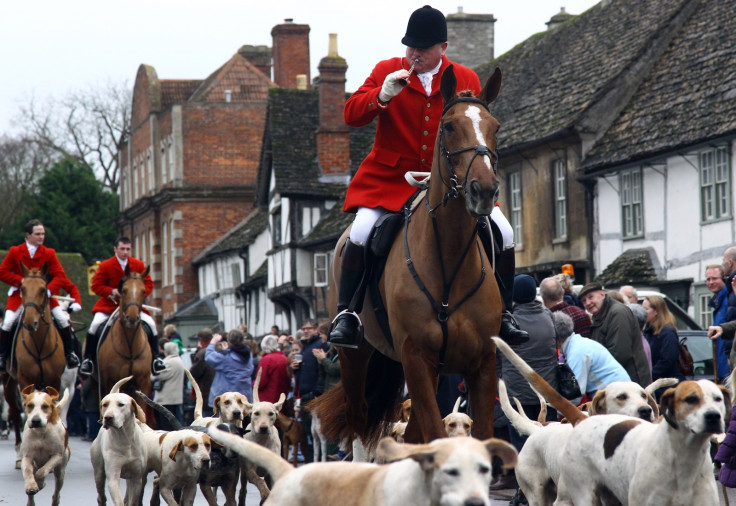 The Conservatives have not confirmed yet if a free vote on hunting will be in their manifesto. When in opposition in 2002, Theresa May voted against a hunting ban.
A poll from Ipsos MORI, of more than 1,900 voters in August 2016, found that a vast majority (84%) of the British public is in favour of keeping the ban on fox hunting.
But the Countryside Alliance has claimed the ban is a "blatant example of political prejudice".
© Copyright IBTimes 2023. All rights reserved.