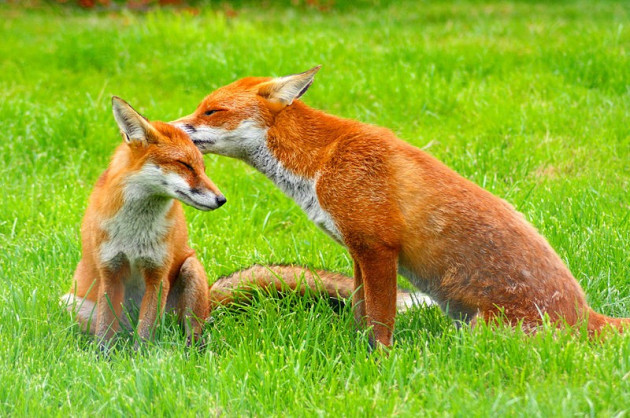 A fox which threatened and then mugged a woman in London is currently on the loose in Sidcup.
The fox stole Louisa Power's shopping when she was on her way home from the supermarket, where she had bought a variety of groceries.
According to Power, the fox appeared on the pavement in front of her and refused to move.
When she walked past the animal, it became aggressive. "It sniffed my grocery bag and started walking after me.
"I used my handbag to try and shoo it away. But as I looked round it was on my heel snarling at me. I ran away and it jumped up and grabbed the food bag out of my hand."
Power told News Shopper that the fox made off with her apples and spring onions, although a man came to help her retrieve a few items left behind by the four-legged fiend.
"It was unbelievable, the audacity of that fox," she said.
Power said the fox was of medium build, was quite young and "didn't look tatty". She said she was surprised when the fox did not move: "I thought 'that's a brave fox'.
"I was quite shocked because they are not small animals. I will have my wits about me from now on when I walk home.
The council should do something to deter the foxes away from urban areas. It is a growing problem and dangerous to both young and old people in Bexley."
A spokeswoman for Bexley Council told the newspaper that they provide support and advice for people affected by foxes, but do not provide a fox control service.
Although she lost her shopping, Power may count her herself fortunate that the fox did not make off with anything more valuable.
In October, a fox in West Sussex stole a woman's handbag. Jeremy Clark told The Argus: "He looked at me for a few seconds before letting out this feeble yelp.
"Next thing I knew he had my wife's handbag in his mouth and was running towards the bushes."
Jeremy screamed at the fox to drop the bag but he scuttled off out of sight.
"Anna had everything in there: her phone, money, purse, keys and letters. I couldn't believe the fox had just taken it - it was mad. I thought that was it."
However, just a few minutes later, the fox returned the handbag, dropping it at the rightful owner's feet. "I have no idea why, we couldn't believe it," Clark said.