Fox News weather presenter says Hurricane Matthew will kill your kids and everyone you know
Shepard Smith warned: 'You can't survive it'.
A Fox News weather report has gone viral after presenter Shepard Smith told viewers that Hurricane Matthew would kill everyone they know – including their children.
Hurricane Matthew has already killed more than 400 in Haiti and is now heading towards the United States. It has been named the strongest storm to hit the Caribbean and at the Atlantic coast in ten years, with wind speeds of up to 120mph.
Describing the storm trail, Smith said: "This moves 20 miles to the west and you and everyone you know are dead. All of you. Because you can't survive it. And your kids die too."
Many have since taken to Twitter to comment on Smith's "brutal" weather forecast, while others have said it was necessary. Matthew is expected to hit Cape Canaveral and Jacksonville, as well as passing through Florida for a second time in the middle of next week.
An emergency response team of more than 100 people from NASA, the US Air Force, were dispatched at Cape Canaveral. Forecasters have said that the threat from Matthew would last into the weekend, with life-threatening storm surges expected along the coast of up to 11 feet.
Ed Rappoaport, Deputy Director of Miame-based National Hurricane Centre, said: "What we know is that most of the lives lost in hurricanes is due to storm surge."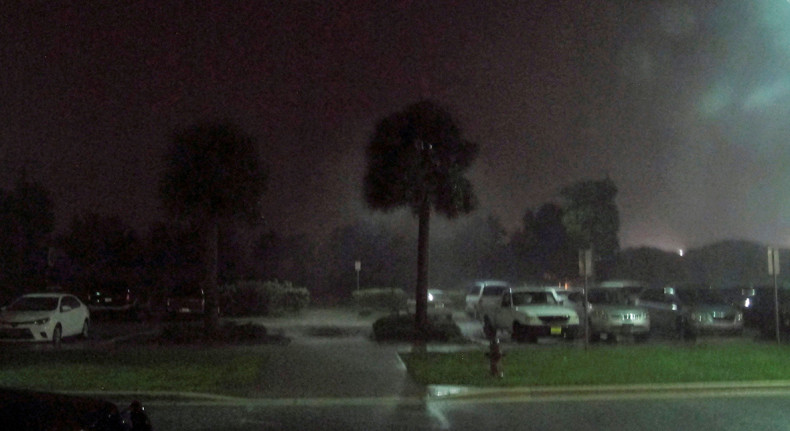 Meanwhile, President Barack Obama has spoken to governors of the affected states about preparations for the storm and declared a state of emergency in Florida, South Carolina and Georgia. This empowers governors to mobilise the National Guard.
Obama tweeted: "Hurricane Matthew is as serious as it gets. Listen to local officials, prepare, take care of each other."