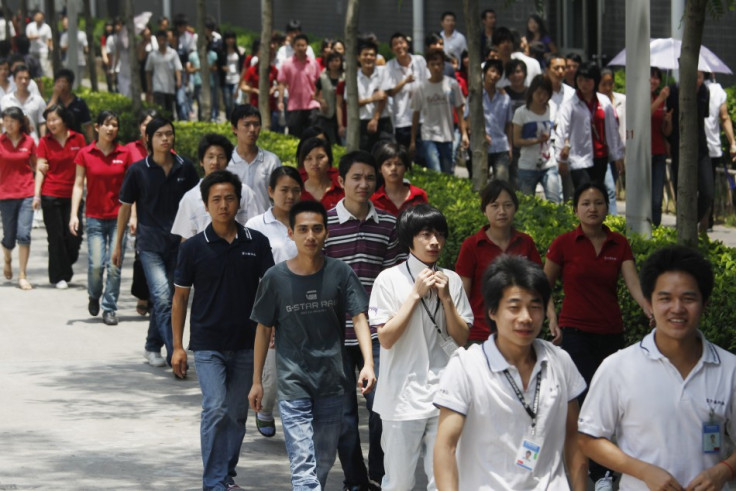 The Foxconn Technology Group is in the midst of hiring workers in the Chinese city of Taiyuan, for the production of Apple's next-gen smartphone - the iPhone 5 - which is expected to launch in June, according to a report in the Washington Post.
There is speculation that the name of the new phone may not actually be the iPhone 5; but, in a similar way to the company calling its newest tablet the "new iPad", Apple may simply call the new phone - the new iPhone.
In either case, the phone is expected to be unveiled at the forthcoming WorldWide Developer Conference (WWDC) which is set to begin on June 11 at the Moscone Centre in San Francisco, and the general expectation is that the smartphone will include the 4G LTE technology that debuted with the recently launched iPad. Rumors also suggest the new iPhone will have Near Field Communication (NFC) technology, which will allow users to make wireless payments similar to Google Wallet.
Meanwhile, the news on possible recruitment drives for Foxconn surfaced after a report that workers were on strike (in the Shanxi province) over pay disputes. A report by Taiwanese publication Want China Time suggests workers were promised a pay rise that was eventually delivered only to managers and technicians.
According to the report, the Taiyuan Foxconn Company is reportedly facing a shortage of workers for the production of the iPhone 5. Some sources have been quoted as saying as many as 20,000 workers were needed; the shortfall, apparently, is in front-line workers. The source further said the company was responsible for some 85 percent of production and the annual production target, for iPhones, was 57 million.