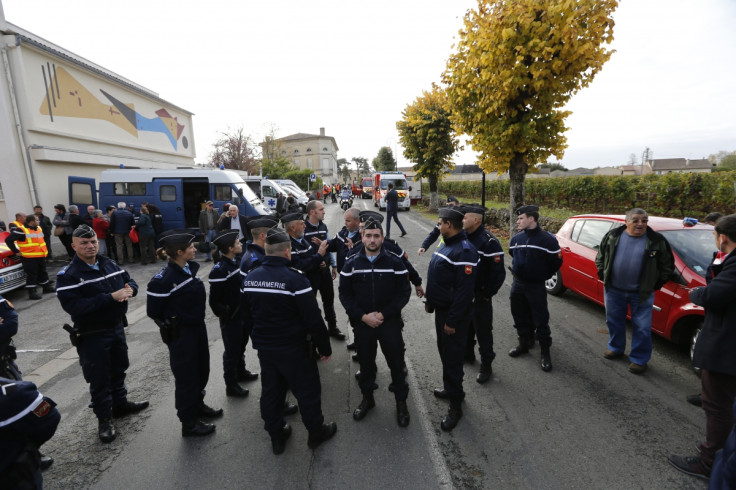 More than 40 people have died as a bus and a lorry crashed in France, authorities said. Firefighters said the incident happened near the village of Puisseguin off the town of Libourne in the Gironde region, on 23 October.
According to early reports, the coach was carrying an elderly group of people on a day excursion from the nearby village of Petit-Palais. Both vehicles caught fire in the head-on collision. Emergency services rushed at the crash site, on the departmental road 123 about 50 km east of Bordeaux.
At least eight people were able to get out of the burning vehicle, reportedly including the bus driver who was said to have helped others escape the burning carriage. Five people escaped uninjured while three were severely wounded. The lorry driver was among the victims that according to a police count were 42.
Prime Minister Manuel Valls, Interior minister Bernard Cazeneuve and Bordeaux mayor Alain Juppe were due to arrive at the scene of what was the deadliest road accident in France for more than 30 years.
A resident from the region told iTele broadcaster the incident occurred on a stretch of road infamous as dangerous within the local community. Causes for the crash were not immediately clear. Le Figaro reported the lorry, which was transporting wood, was crosswise in the middle of the road when it was hit by the bus.
President Francois Hollande said it was a "terrible tragedy" adding the government was government was "totally mobilized".