French Interior Minister Bernard Cazeneuve has announced migrant women and children at a camp outside of Calais will receive heated tents by the end of the week. Thousands of migrants are living in deplorable conditions, in tents protected by tarpaulins or in makeshift shelters in the camp near the Channel Tunnel - dubbed the "New Jungle".
The number of refugees in the camp has doubled in the past three weeks to 6,000. Tighter security measures introduced at the tunnel's entrance in August have helped to slow down the number of illegal crossings to the UK, which at its peak saw 2,000 people attempt to cross in one night.
The French Prime Minister Manuel Valls had first announced on 31 August that 1,500 migrants could be given shelter on site before December, but Cazeneuve announced on Wednesday (21 October) that the authorities would provide an extra 200 spaces in heated tents for women and children. The sheltering centre currently has space for 400, but is expected to welcome 200 more.
"In the meantime, heated tents will be set up... by the end of the week," he told reporters, vowing that "no woman, no child will remain without a shelter in this city".
Cazeneuve said the measures were to protect some of the thousands of people at the camp from cold temperatures as winter approaches. In September, refugees had a taste of the upcoming winter when heavy rains swamped the Sudanese and Syrian tents under 30cm of water. Sleeping bags, floor mats and personal items were lost.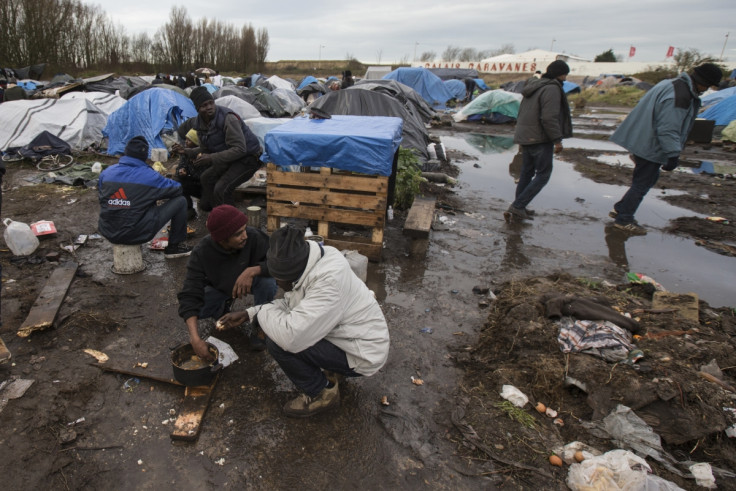 New refugee 'stopovers'
During his seventh visit to the site, the minister also spoke about offering a halting or stopover period of one month to refugees elsewhere in France to of all those who would wish to do so. Discussions are already under way with prefectures, and Cazeneuve's office declared three new locations could open as soon as next week.
A plane carrying 25 migrants also left Calais for the southern city of Nimes on Wednesday. The French government has been using planes to de-bottleneck the situation in Calais New Jungle, but activists say the migrants end up making their way back to the border town once they are released by the authorities.
Christian Salomé, of the Auberge des migrants, questioned whether "(it) is wise to attempt to send to the other end of France, even if it is only for them to rest, people who are 30 kilometres from their destination, since they want to get into Britain where a part of their family awaits them. They travelled thousands of kilometres to get there."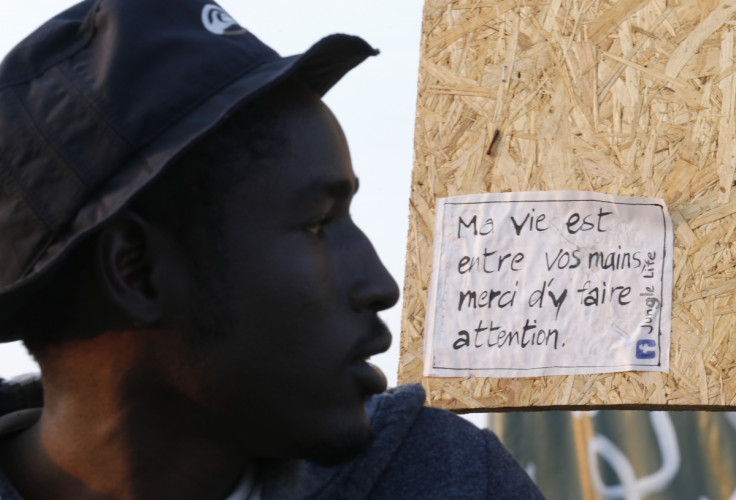 Army numbers to be bolstered
In Calais, meanwhile, the senator and mayor Natacha Bouchart, a conservative, requested the help of the army to handle the growing number of migrants in the New Jungle. Minister Cazeneuve confirmed that police numbers would go up from 665 to 1,125 to help manage security in the area, starting Thursday (22 October).
On Wednesday, newspaper Liberation published a petition 'l'appel de Calais' signed by 800 people - including famous musicians, filmmakers and humorists - after Jacques Toubon, a rights activist, two weeks ago presented a report highlighting the squalor of the camp.
"Five to six thousand men, women and children, exhausted by a terrible journey, left to fend for themselves in shanty towns, with a meagre meal a day, a nearly impossible access to a shower or toilet, a devastating epidemic of gale, painful wounds, untreated dental abscess," the petition read.
"And women (are) raped. Children (are) left on their own devices in the trash. Police violence (is) almost routine. Racist attacks (are) led by far-right activists."