The mysterious French artist known simply as JR is praised chiefly for his enormous black-and-white close-up portraits pasted in public areas around the world. His origins as a graffiti artist are reflected in the way he flyposts his work on walls, on the sides of buses, trains and even container ships.
JR's work has been seen globally, from the rooftops of Rio's favelas and the separation wall between Israel and the West Bank, to the facades of iconic buildings such as Tate Modern and the dome of the Pantheon in Paris.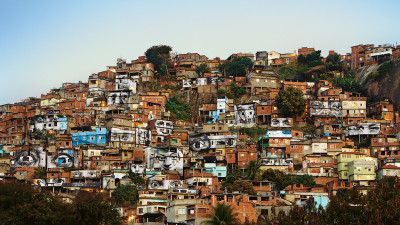 A huge book devoted to his career is being published by Phaidon. JR: Can Art Change the World? features his artistic collaborations, his museum artworks and exhibitions and his widely followed Instagram diary. Comic artist Joseph Remnant tells the story of JR's beginnings through a specially commissioned 18-page graphic novel.
JR switched from graffiti to photography when he found a camera on the Paris Metro while still a teenager. The book begins with his first project following this change in medium: Expo 2 Rue (2001-2004). In Portrait of a Generation (begun in 2004) JR challenged the perception of the young inhabitants of Les Bosquets, a run-down Paris suburb, by pasting full-frame portraits of them in the local streets.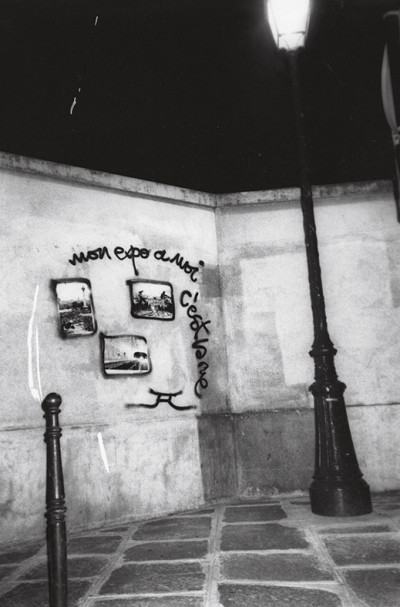 His work Women Are Heroes explored the pivotal role of women in society and highlighted the dignity of women in difficult situations. From 2008 to 2010, portraits of women were pasted in locations ranging from the mountain-side of favelas in Rio de Janeiro in Brazil to the rooftops of the Kibera slum in Kenya. In Jaipur, India, where the authorities prevent the pasting of adverts, the portraits were only revealed as dust was kicked up from the street onto a sticky surface.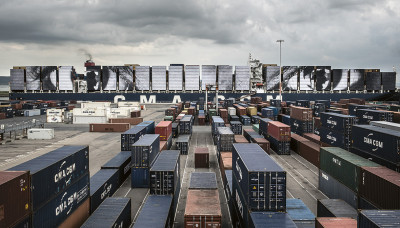 The book includes recent projects including Unframed – Ellis Island (2014), a permanent exhibition of life-size photographs from the archives of an abandoned immigration hospital outside New York. Both projects incorporate short films: The Ghosts of Ellis Island, starring Robert De Niro; and Les Bosquets featuring music by Hans Zimmer, Pharrell Williams and Woodkid, which was shown at this year's London Film Festival.
An exhibition of his latest works has just opened at the Lazarides Rathbone gallery in London.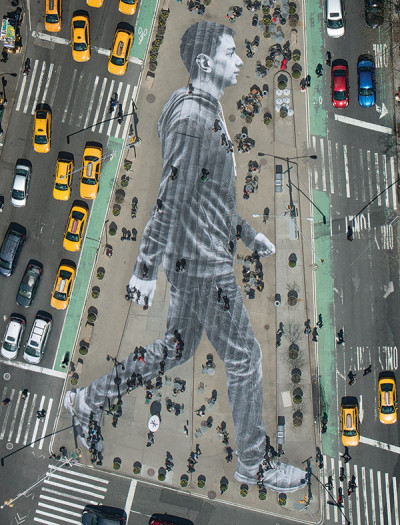 In 2011 JR was the first artist and the youngest person ever, at 27, to win the TED Prize. Previous recipients have included Bill Clinton, Bono and Jamie Oliver. He used the $100,000 award money to start the Inside Out Project, an ongoing global project that invites people from around the world to have their portrait made. There have been over 250,000 participants to date from more than 140 countries.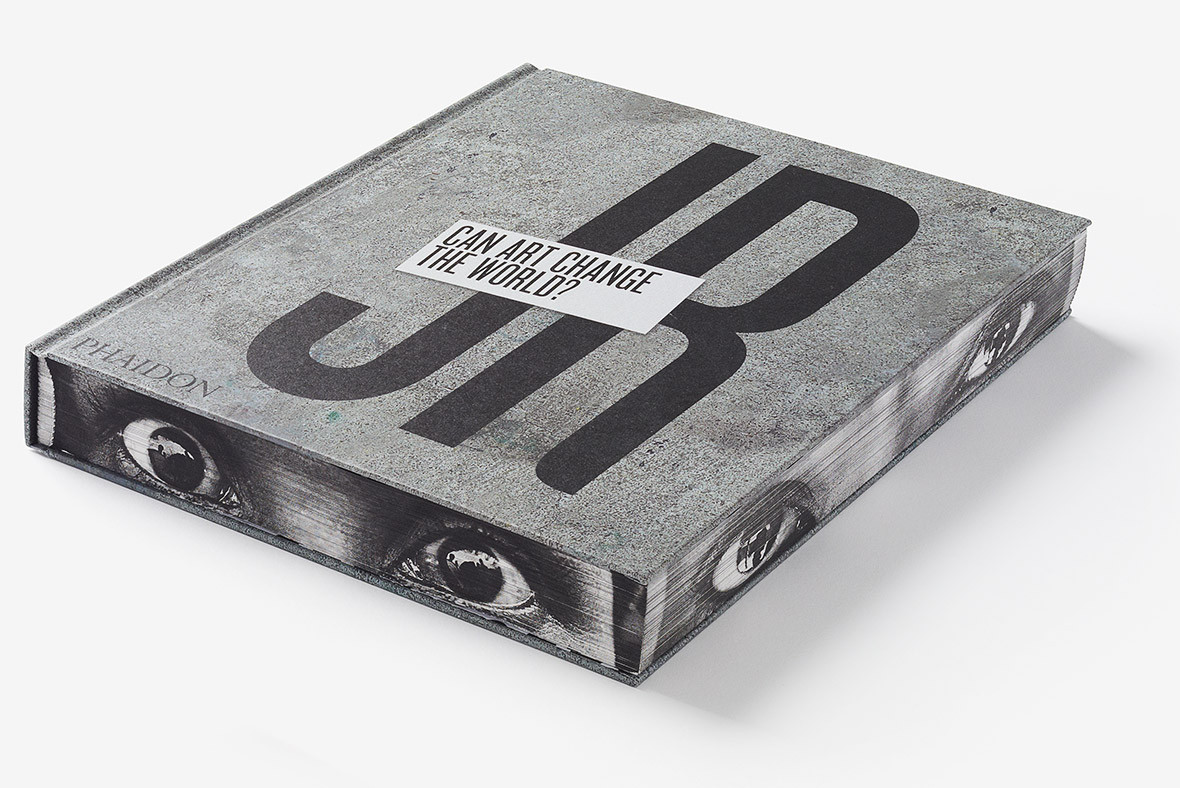 ---
JR: Can Art Change the World? is published by Phaidon on 12 October 2015. 500 illustrations, 296 pages. Hardback £39.95.
---