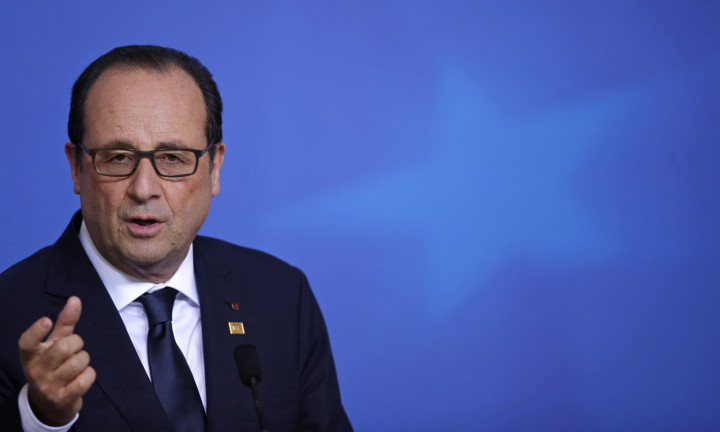 Some of Europe's biggest economies face huge fines for breaking European Commission budget rules.
France, Italy and Belgium are believed to be most immediately at risk of incurring financial penalties for exceeding budgetary targets. It's understood that governments there will be asked to implement austerity measures if they are to avoid large fines.
Also in the commission's firing line are Spain, Austria, Portugal and Austria. The commission has extended the deadline for meeting targets until early-March. The extension affords these governments time to prove to the commission that they are implementing policies that will bring their budgets back into line.
Reuters reports that France could be in line to face a multi-billion euro fine, and has seen a leaked document which reads: "Overall, the commission is of the opinion that the Draft Budgetary Plan of France, which is currently under the corrective arm, is at risk of non-compliance with the provisions of the Stability and Growth Pact.
"The commission will examine in early March 2015 its position vis-a-vis France's obligations under the Stability and Growth Pact in the light of the finalisation of the budget law and of the expected specification of the structural reform program announced by the authorities."
The document is particularly scathing of France, the economy of which has had a week to forget. "The commission is of the opinion that France has made limited progress with regard to the structural part of the fiscal recommendations issued by the council [of EU finance ministers] in...2014. Overall, the information available so far indicates that France has not taken effective action for 2014 at this stage," it reads.
Earlier in the week, France's unemployment levels soared to new highs, rising to 3.4 million – over 10% of the workforce. The number of people out of work rose by 28,400 in October, which is a 0.8% month-by-month increase and a 5.5% rise over the year.
President Francois Hollande's popularity is also consistently breaking records: he's the least popular leader in French polling history. Hollande, who as halfway through his five-year term, has already said he will not seek re-election if he cannot bring unemployment down.
In an interview with French television this month, he said: "I talked about reversing the trend in unemployment; it didn't happen. I was criticised for this, because it was a high hope for many, especially those seeking work.
"If I don't succeed by the end of my term, do you think I will present myself to the French people in 2017? The French would be unforgiving and rightly so."