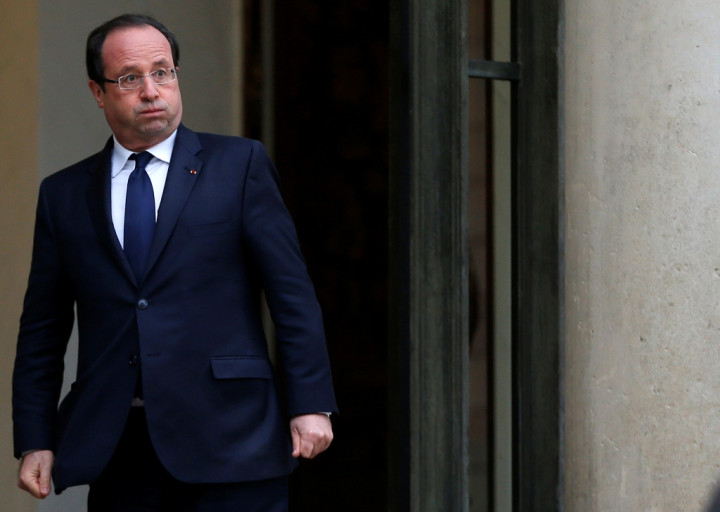 The mired French economy, and not those on the eurozone's troubled periphery such as Greece, that threatens to tear apart the eurozone currency area.
That is according to the Centre for Economics and Business Research (CEBR), a London-based thinktank which forecasts the French economy, the second largest in the eurozone, will grow by just 0.8% in 2014.
This is because the billions of euros in spending cuts needed to get public finances back on track will hurt consumer demand and force up unemployment, denting household consumption and so limiting economic growth.
Across the whole of the eurozone, which is struggling to get banks lending to businesses and boost employment, economic growth is expected to be 1.1%.
This is ahead of France, which has a public deficit equivalent to 4.3% of GDP, well above the 3% limit agreed by signatories of the European Union's (EU) Maastricht Treaty.
"Whilst too much noise has been made about the PIIGS (Portugal, Italy, Ireland, Greece, and Spain) and their slow progress in enacting reforms, there is also a French elephant in the eurozone room that no one dares to speak about," Danae Kyriakopoulou, CEBR economist and main author of the report, said.
"Huge challenges lie ahead for France in terms of consolidating its public finances, improving damaged competitiveness, and reducing high structural unemployment."
President Francois Hollande has already unveiled cuts to the bloated French welfare bill and moves to liberalise the country's labour market, where employers are saddled with thousands of costly regulations, which critics say drive up unemployment, but proponents argue protect workers.
Kyriakopoulou warned that there is "very little political capital in place to implement such reforms", particularly as Hollande is so unpopular in France, with some of the country's worst poll ratings for a leader in its history hanging around his neck.
"The risk that the French economy will lag behind its neighbours in enacting reforms is not a trivial one," she said.
"While the troubles of the region's periphery have so far proven manageable, a crisis in the bloc's second-largest economy could have dramatic consequences for the viability of the currency union and push the eurozone to breaking point."
The CEBR's warning follows that of former Bank of England policymaker Andrew Sentence that France poses the greatest risk to the financial stability of the eurozone than any other state.
Speaking at the British Library, Sentance said that France had failed to adapt to the "new normal" of global economics by carrying out the fiscal restructuring that others were well into already.