French Parliament Debates Palestinian State Recognition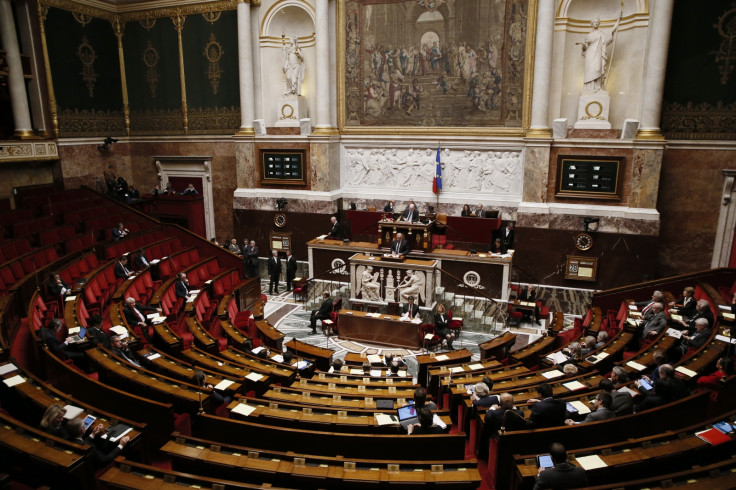 French lawmakers have opened a parliamentary debate on whether to ask the government to recognise a Palestinian state.
The move comes weeks after Sweden became the first major European country to take a similar step in the hope that it will speed up the peace process with Israel.
The National Assembly in Paris is discussing a measure urging the government "to recognise the state of Palestine in view of reaching a definitive settlement to the conflict."
The text will be voted on next week. The motion has been proposed by the Socialist Party of President Francois Hollande and is expected to pass.
If approved, lawmakers will pass the diplomatically hot potato to the government, which is the body entitled with the power of recognising foreign states and has the final say.
President Hollande has already voiced his support for the international recognition of a Palestinian state.
Last week, Israeli Prime Minister Benjamin Netanyahu warned French MPs they were about to make "a grave mistake".
"The State of Israel is the homeland of the Jewish people, the only state that we have, and the Palestinians demanding a state do not want to recognise the right to have a state for the Jewish people," he told France 24.
Since the Palestine Liberation Organization (PLO) unilaterally declared the independence of Palestine in 1988, 135 of the 193 UN member states have recognised it as a state.
France was among the 13 EU states that backed a decision to upgrade Palestinian territories' status to non-member "observer state" at the UN General Assembly, in November 2012.
© Copyright IBTimes 2023. All rights reserved.