Fifteen migrants in various stages of hypothermia have been discovered in the back of a refrigerated truck in northern France. Authorities were alerted to the situation by one of the trapped men, who called authorities and triggered a hunt for the people in the vehicle.
According to authorities, a "strange call" was received from "a man speaking English in a barely audible voice, who seemed to be suffocating, and did not know where he was". The call was made using a foreign SIM card, meaning that the call could not be traced. After further conversations, French authorities were able to determine that the lorry was somewhere on the motorway between Lille and Paris. The other migrants could be heard in the background.
Following the call, emergency services scoured the motorway in a bid to locate the vehicle, which was eventually located at a service stop. "They tapped on the lorry and knew there were people inside," one source said.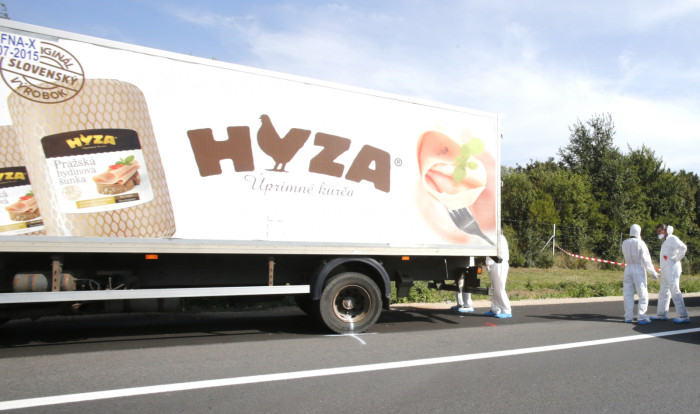 The doors were wrenched open and 15 men between the ages of 25 and 45 were found. Their nationalities were not provided. "Inside, amid crates of oranges, they found 15 migrants who could barely breathe and were in various stages of hypothermia," a source told AFP. The migrants were taken to hospital and the driver - who claimed that he did not know what he was transporting - was detained by police.
On 31 October, 130 refugees believed to be from Syria were found inside a refrigerated truck on Bulgaria's border with Turkey. In August, 71 migrants including four children were found dead in a refrigerated truck in Austria. The vehicle had been abandoned by traffickers.
According to the Missing Migrants Project, at least 3,000 migrants have died attempting to reach Europe in 2015 alone. The true figure is likely to be far higher. Most deaths occur from drowning of migrants attempting to make the perilous sea crossing to Europe from Turkey and North Africa.