France: 'Isis Jihadist' Mehdi Nemmouche to be Extradited over Brussels Jewish Museum Attack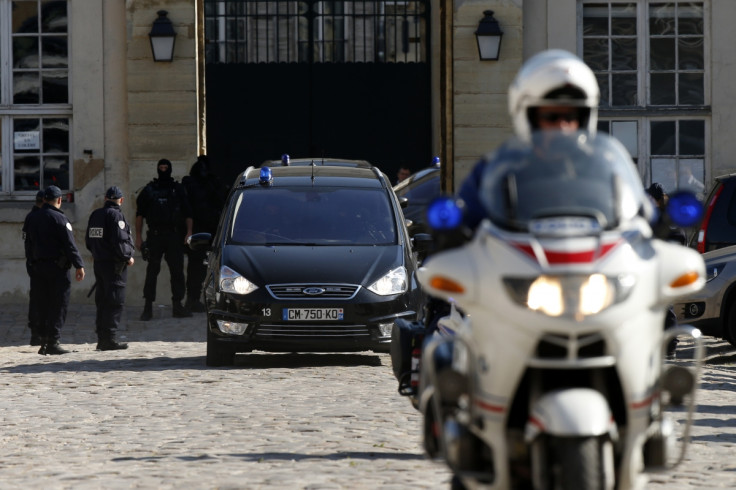 A French jihadist who fought in Syria and allegedly killed four people at the Brussels Jewish Museum after travelling back to Europe is to be extradited to Belgium.
Mehdi Nemmouche was arrested during a customs inspection in the French port city of Marseille in May.
A court in Versailles, near Paris, ruled that he should be handed over to Belgian authorities investigating the museum attack, which left four people dead.
Nemmouche's lawyer, Apolin Pepiezep, said his client will appeal the decision, arguing that as a French national arrested on French soil, he should be tried in France.
Western governments' fears that European radicals who travel to fight in Syria might represent a security threat when they return home have been exacerbated by Nemmouche's arrest.
The 29-year-old left France for Syria in 2012, after serving time in jail over a series of crimes unrelated to terrorism, including an attempted robbery.
French authorities said they suspect the native of the northern French city of Roubaix became radicalised while behind bars.
Hi return to Europe was notified to France by the German authorities but little attempt was reportedly made to keep track of him.
At the end of May, Nemmouche allegedly walked into the Jewish Museum in the Belgian capital and shot dead four people, including an Israeli couple.
He was arrested a few days later, as he arrived in Marseille on a bus from Amsterdam.
Authorities said he was in possession of firearms, large quantity of ammunition and a video claiming responsibility for the attack that shocked Europe's Jewish community.
One of the weapons was wrapped up in a white sheet scrawled with the name of the Islamic State of Iraq and the Levant (Isis).
The Islamist group, known as one of the most violent among those active in Syria, has recently taken over large swathes of Iraq.
Nemmouche also had a portable camera on which detectives found a 40-second video, marked with the Isis logo and including a voice similar to that of the suspect, claiming responsibility for the "attack in Brussels against Jews".
© Copyright IBTimes 2023. All rights reserved.