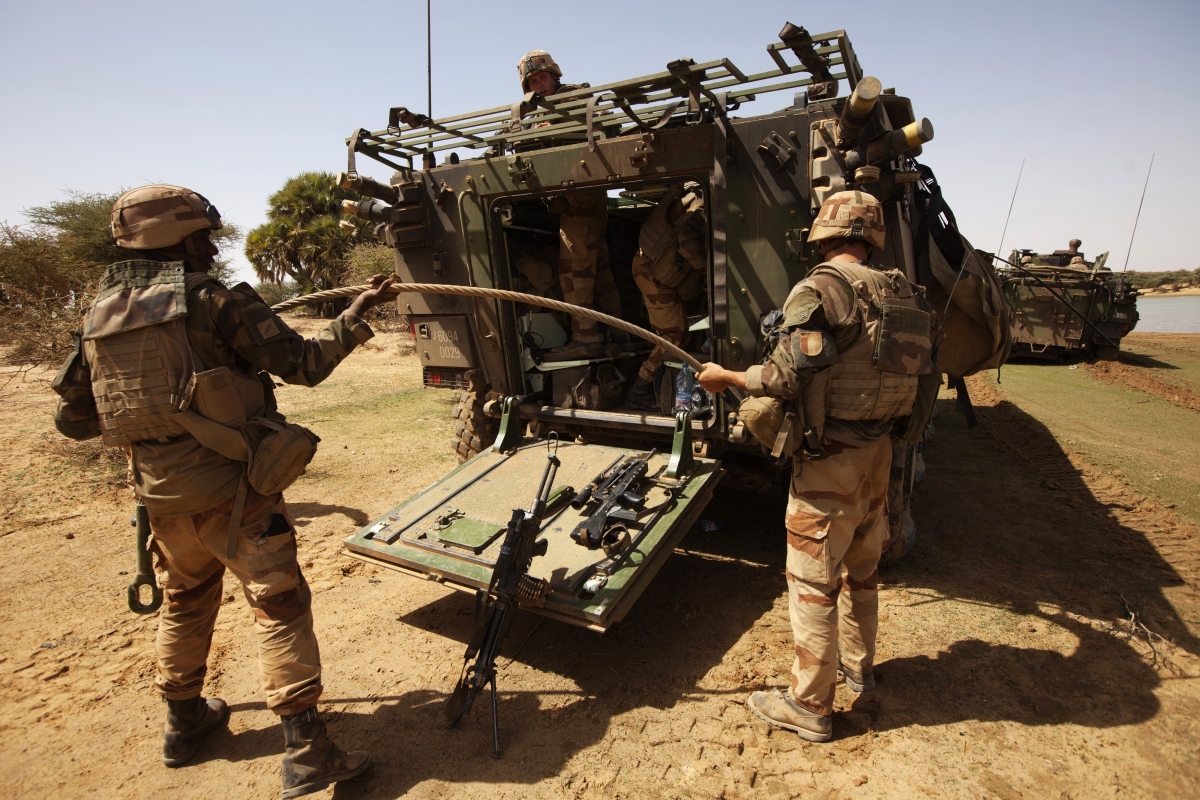 France has announced the deployment of some 3,000 soldiers in northern Africa as part of a new military operation to fight Islamist militants in the region.
The French government said its military effort in Mali, known as Operation Serval, was to be replaced by a new, wider counter-terrorism operation codenamed Barkhane.
"The president wanted a reorganisation of our troops in the area," Defence Minister Jean-Yves Le Drian said.
Le Drian said Operation Serval, launched last year to counter an offensive by al-Qaeda liked groups in northern Mali that arrived as far as threatening the capital Bamako, had been successful.
However, the minister said that jihadist cells operating across the borders of different northern African countries still represent a threat and thus a new effort was needed to neutralise them.
Operation Barkhane will be based in the Chadian capital Ndjamena, its activity will span across several countries in the Sahel, a largely desert area rich in natural resources such as minerals and gas.
"Now there is a concern for us and for the countries in the area to make sure there is no upsurges [in terrorism], Le Drian said. "There still is a major risk that jihadists develop in the area that runs from the Horn of Africa to Guinea-Bissau."
Paris is to deploy 3,000 troops backed by six fighter jets, 20 helicopters and three drones in northern Mali, Niger and in Chad.
The armed forces of the three African countries, as well as those of Mauritania and Burkina Faso, are also to take part in the operation that will be launched in the coming days.
"The aim is to prevent what I call the highway of all forms of traffics to become a place of permanent passage, where jihadist groups between Libya and the Atlantic Ocean can rebuild themselves, which would lead to serious consequences for our security," Le Drian said.