France: Lyon terror suspect Yassine Salhi 'sent selfie with victim's head to Isis fighter in Syria'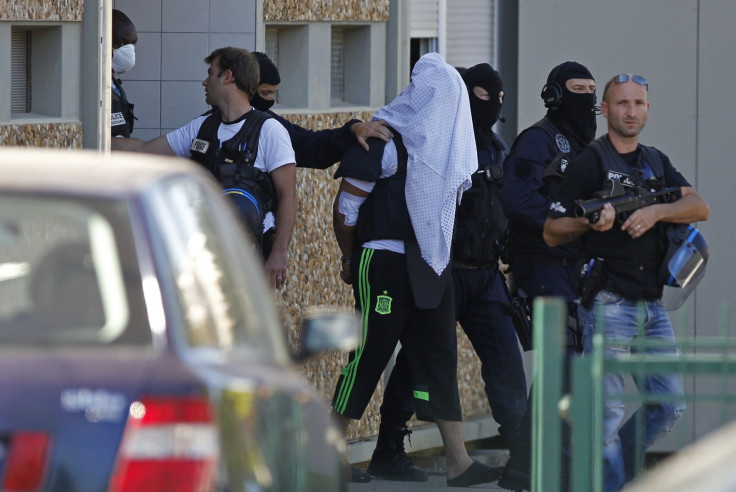 A suspected Islamist militant accused of decapitating his boss before storming a factory near Lyon sent a selfie with the victim's head to a French radical believed to be fighting for the Islamic State (Isis) in Syria, it has been reported.
Yassine Salhi, 35, forwarded the macabre picture via WhatsApp to a man named in French media as 'Sébastien-Yunes V-Z', a 30-year-old Muslim convert who reportedly left France to join jihad last year.
Both natives of the eastern Franche-Comté region, the pair have known each other since 2006 as they were members of the same Islamist movement, according to BFMTV. Yunes, a logistics technician, had just recently converted to Islam.
In November 2014 he travelled to the IS stronghold of Raqqa, Syria, with his partner and their 6-year-old daughter, sources close to the investigation have told L'Est Républicain.
Bernard Cazeneuve, French minister of the interior, said Salhi, who had relocated form Franche-Comté to the Saint-Priest suburb of Lyon, had been under surveillance by the secret services from 2006 to 2008.
He allegedly decapitated his employer Hervé Cornara, 54, stuck his head on a spike and then crashed a vehicle into gas cylinders at a chemical company in Saint-Quentin-Fallavier causing an explosion.
After arrest, he tried to deny he was moved by Islamist motives, telling investigators he acted out of frustration over a quarrel with his wife and a reprimand from Cornara for dropping some electronic equipment.
© Copyright IBTimes 2023. All rights reserved.