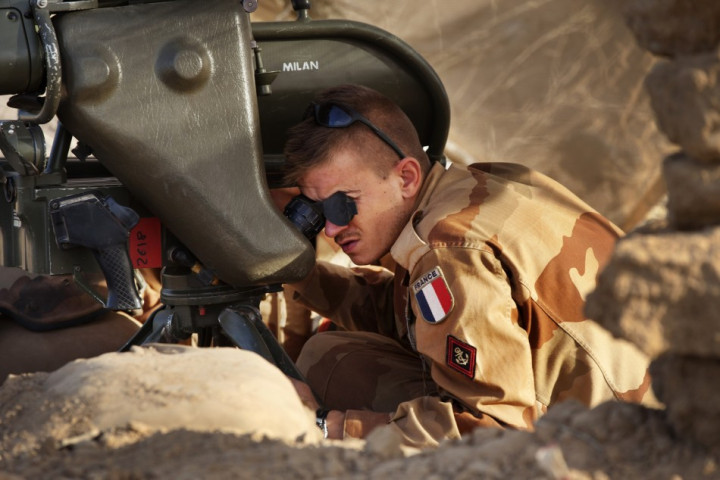 African leaders and France have called on Western allies to do more to save Mali from Islamist forces.
France alone is aiding the Malian government with ground troops to fight heavily armed enemy forces intent on imposing strict Sharia law on the country.
France sent in soldiers unilaterally without consulting the United Nations last week, halting a push by militants towards the capital Bamako.
But Great Britain, the United States and Germany have ruled out putting troops on the ground in the country, which is under the partial control of hardened militants.
They were warned by African countries that the operation must be expanded and better resourced for it to succeed.
Speaking at a summit in Cote d'Ivoire, one diplomat set out the challenges ahead.
"The troops are meant to go with 10-day self-sufficiency. But there's nothing in place to say what happens after," he said.
"Who's going to pay for this, and what mechanisms are going to pay for it? The money is a big question."
Burkina Faso's foreign minister Djibrill Bassole warned that fundamentalist Islamic militants posed a threat everywhere.
"We've seen very well equipped groups in terms of arms," he said. "So we need to take all the necessary measures to stop them first and then to keep Mali secure. The phenomena we've seen in Algeria could occur anywhere."
Islamist forces are bolstered by fighters pouring over the border from Libya. The Algeria hostage crisis at the In Amenas gas plant, in which at least three Britons and 23 others died, is thought to have been in retaliation for the French intervention in Mali.
British Prime Minister David Cameron has ruled out putting boots on the ground in Mali to aid efforts to repel militants. At present, the UK has a very small force in Mali, comprising a reconnaissance team and an operational liaison.
German Chancellor Angela Merkel was cool on adding to Germany's military commitments: "Germany is militarily very active in other areas, for example in Afghanistan and in Kosovo, where other countries are not so active," she said.
In the United States, too, there is little appetite for another foreign conflict and Mali is not strategically important.
A force of 3,300 troops cobbled together from West African countries is the sole ground force assisting France and Mali.
Speaking at a summit, French Foreign Minister Laurent Fabius described the gravity of the threat posed by Islamist forces in Mali.
"Today you have both France and some elements of the Malian army. They are doing the job, because if they had not done the job, there would no longer be a free country called Mali. Terrorism would be there,"
The President of France Francois Hollande said that French forces would stay in Mali as long as necessary to "vanquish terrorism".
"This is not about us conquering territory or boosting our influence, or serving some form of trade or economic interest. That era is over," said Hollande.
"However, France must come to help a friend country, one of the poorest in the world, which has been a victim for too many months, not to say years, of an ever more dreadful form of terrorism."